Research Interests

Research Interests
Process development for waste stream remediation based on physico-chemical principles


Environmental Modeling


Current Research
Use of biology based technologies, such as biosorption, is an attractive method for heavy metal removal from metal-laden effluents due to low cost and high efficiency of the biosorption process. The main objective of this work is to examine the ability of yeast cells to be produced and utilized in a continuous fashion for removing metal ions in water. The yeast cells produced in the continuous bioreactor system provided continuously fresh surface for adsorption of the metals without the need for costly pretreatment steps, such as harvesting, separating, heat-killing, drying, and storage of biomass.
Oil sands industry extracts bitumen from mixed sands and clay by steam water. In order to produce each volume unit of bitumen, three to four volume units of fresh water are needed. At present, there are two different techniques for extraction of bitumen from oil sands, the first one is open pit mining and the second one is in situ extraction technique. The biggest issue for this industry is recycling and recovery of water from tailing water in order to reduce the needs for freshwater. The overall objective of this project is to develop cost-effective adsorption technologies to reduce fresh water consumption and to enable the recovery of residual organics from oil sands process water and tailings, turning residue petroleum coke into highly active adsorbents, while reducing the need for disposal.
Quaternary ammonium compounds (QACs), are cationic surfactants, enhance the bactericidal properties of commercial products and these compounds are resistant to microbial biodegradation, and are used in large quantities. Benzalkonium chlorides are genotoxic in eukaryotic cells in the range between 1.0 to 10 mg L–1, and their release into the environment may cause genetic damage in exposed organisms. In this research, we are characterizing the environmental fate such as adsorption, biodegradation, and transport in soil media of selected QACs.
Microalgae communities are crucial members of a functioning wetland ecosystem. In recent years, the toxicity of industrial chemicals on algae has received extensive attention. In this research we are developing an algal bioassay based on the community level physiological profiling (CLPP) using model pollutants.
The ubiquitous presence of trace concentrations of numerous organic compounds (micropollutants) such as pharmaceuticals and active ingredients in personal care products in various water streams is of serious concern. We are evaluating various treatment processes such as coagulation, advanced oxidation, and membrane extraction for removal of micropollutants from various water effluents.
Solar photocatalytic processes are gaining attention for their potential in energy production using water splitting and sacrificial agents. Nano-sized TiO2 is the most widely examined photocatalyst for this purpose. However, the main barriers of implementing TiO2 are the rapid recombination of photo-generated electron/hole pairs and the poor activation of TiO2 by visible light. Doping TiO2 using various noble and transition metals reduces the possibility of electron-hole recombination. Sacrificial reagents also can inhibit rapid recombination of electron/hole pairs as well as recombination of hydrogen and oxygen. These two concepts are being used in this research.
Supercritical carbon dioxide extraction is a promising technology due to the following advantages: carbon dioxide is a ubiquitous compound in nature, it yields zero contamination of analytes in the extract as well as it accommodates extraction of thermally labile compounds. We are using this extraction process to recover valuables from various feedstock. Thermodynamic modeling is employed to simulate the phase equilibria of the systems to determine the solubility of the analytes in CO2 for process optimization.
With rising energy costs and a growing focus on energy conservation and carbon footprint reduction, there is increasing demand for energy-efficient aeration technologies. Vertical jet streams introduced from the top of the aeration reactor concurrently mix and aerate while supplying tiny bubbles, resulting in improved performance and energy efficiency of the reactor. Computational fluid dynamics (CFD) is being conducted for process optimization of this type of important reactors.
Research Group
Current Group


Jing Wan (undergraduate)



Adnan Khan (Ph D)



Qasem Alsharari (Ph D)



Shahram Amirnia (Ph D)



Ahmed Badia (Ph D)



Junwoo Kim (Ph D)



Hojatallah Seyedy Niasar (Ph D)



Osariemen Ogbeide (Ph D)



Tianyiru Chen (Ph D)



Tulip Chakraborty (MESc)



Oindrila Gupta (MESc)



Monica Bagnara (visiting scholar)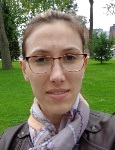 Lei Kong (Research Engineer)

Past Researchers (last 5 years)
Assad Sahioun
Noshin Hashim
Trevor Plint
Nesma Hashem
Meysaa Hussein
Bassel Anabtawi
Basil Aziziyeh
Jason Wai
Alex Dolson
Simon Lutz
Anam Kazim
Alia El-Rashidi
Joshua Longon
Helal Elkolaly
David Ferguson
Ahmad Majzoub-
Kirsten Dorey
Fuhar Dixit- Mitacs Global
Kristen Dorey- NSERC USRA
Ewerton Lima- Exchange student, Brazil.
Kevin Arnoux- Exchange student, France.
Changyuyi Zhou- Mitacs Global,
Angel Qasem
Thanusu Ram Ramanoudjam
Dongxu Li
Fuzhou Tu
Rifath Sharmin
Rajiv Roy Chowdhury
Nicia Williams
Bipro Dhar
Charu Chawla
Charles Gilmour
Shubhajit Sarkar
Rajib Saha
Chen Feng
Sura Ali
Alfredo Martinez Iglesias
Amrita Pal
Tarek Jamaleddine
Dongbing Li
Saad Aldin