Jin Zhang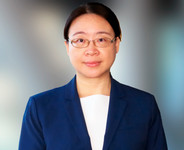 Associate Professor

Ph.D., Materials Science & Engineering, NUS, Singapore (2003)
NSERC VF, National Research Council Canada (2003-2005)
NSERC PDF, Molecular & Cellular Medicine, Univ. of Ottawa, Canada (2006-2007)


Dr. Zhang's expertise and research interests include the design, processing, surface modification, and characterization of nanocomposites for the applications in the fields of bioengineering and sustainable energy.
The goal of the Multifunctional Nanocomposites Lab (MNL) led by Dr. Zhang at Western is to develop multifunctional nanomaterials used for advanced biomedical devices. To achieve the goal, the Zhang group is dedicated to the study on the surface and interface of hybrid nanomaterials, and the interaction between nanomaterials and biological systems.
Currently, the research activities of the Zhang group focus on developing advanced nanomaterials with enhanced chemical, magnetic, and optical properties. Three research directions in the Zhang group include (1) multifunctional nanocomposites-processing & properties, (2) targeted drug delivery, and (3) protein and chemical sensor.
Recently, Zhang is rewarded by the Grand Challenges Canada-Canadian Rising Stars in Global Health for her research work on "Non-invasive Diagnostic Tool for Diabetes".
Dr. Zhang holds cross appointments with the Department of Ophthalmology, Biomedical Engineering, and Medical Biophysics, at Western.
Please contact Dr. Zhang (jzhang@eng.uwo.ca) for further information.