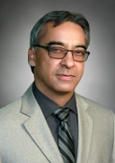 Dr. Amarjeet Bassi Department Chair
Welcome from the Chair
Dear Friends and Colleagues,
I am very pleased to welcome all of you to our 2021 Annual Design Showcase for our fourth year Chemical and Biochemical Engineering students.
The Capstone project is an opportunity for our fourth year undergraduate students to work in teams on specific process design projects to address and offer solutions for real-world and industrial problems. This showcase is the culmination of the intensive training acquired in the chemical and biochemical engineering program.
Please join us to celebrate our students' hard-work and achievement.
Dr. Amarjeet Bassi Professor, Department Chair
Associate Undergraduate Chair
abassi@uwo.ca
cbechair@uwo.ca