Knowles wins top Schulich award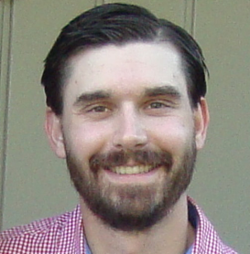 Nikolas Knowles, one of BME's recent alumni, joined a short list of distinguished students when he became the most recent recipient of Schulich's Collip Medal Award, in recognition of being an outstanding PhD student. His PhD thesis was entitled "Improving Material Mapping in Glenohumeral Finite Element Models: A Multi-Level Evaluation". 
Noting that this year's competition was especially strong, Susanne Schmid, Associate Dean of Research (Graduate and Postdoctoral Studies), Schulich School of Medicine and Dentistry, informed Nikolas that his nomination was successful on October 15. "There is no question that you have achieved an outstanding research record," Schmid stated. "I want you to know that the committee and I hold your accomplishments with the highest possible regard."
Congratulations on your incredible achievement Nikolas!