Western Engineering Outreach selected as $20,000 Prosperity Fund grant winner
Western Engineering News | September 7, 2017
A team of representatives from Libro Credit Union had a busy morning on Thursday, September 7 as they spent the day on a road trip across the London region. As part of an annual grant program called the "Prosperity Fund", Libro will invest $460,000 in supporting programs and projects across southwestern Ontario. The programs and projects selected primarily revolve around regional economic development, youth leadership, and money smarts.
Grant recipients include organizations such as The Ontario Co-operative Association, Junior Achievement of London & District, Boys and Girls Club of London, and Western's own Engineering Outreach Program.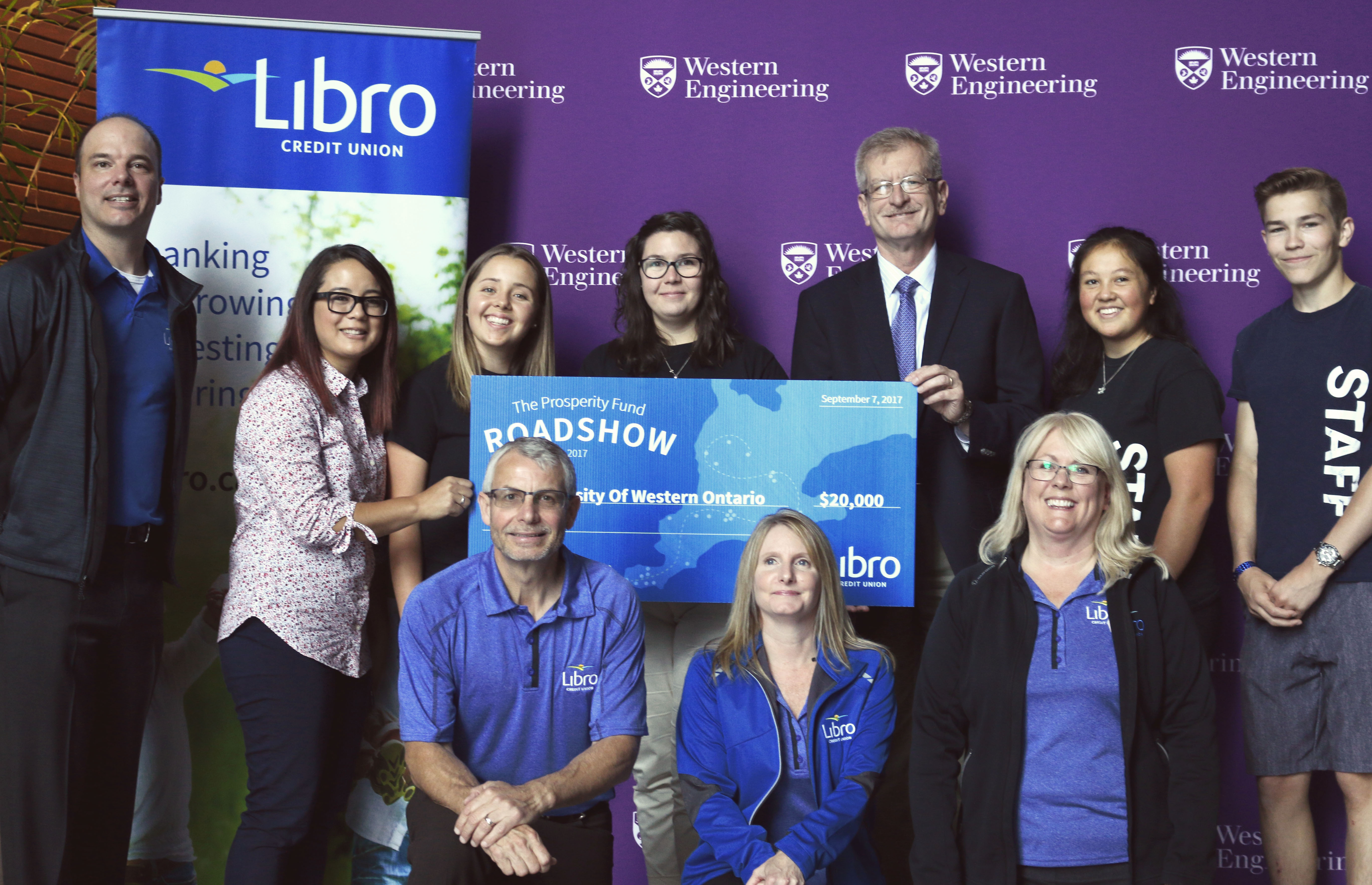 Western Engineering Outreach, spearheaded by Joanne Moniz, Manager, Outreach Programs has big plans for the $20,000 grant they received. The money is being used for community partnership programs to reach underrepresented youth.  These programs will introduce them to the STEM (Science, Technology, Engineering, Mathematics) fields through a number of initiatives. 
The grant will be used to assist and support high school girls in engineering through a program called ENGSquad. ENGSquad is a mentorship program that pairs female high school students with women studying engineering at Western, which gives them access to activities and outings to allow the high school students to learn about engineering.  
Additionally, Western Engineering Outreach has intentions of delivering programs with community partners such as the Boys and Girls Club of London and the Chippewa of the Thames. These programs will focus on elementary school students by working with the community partners to deliver programming that is authentic and relevant to each specific community.  
The grant will be also being going toward a program called Leaders in Training (LiT) which is currently facilitated by Western Engineering Outreach in the summer. The LiT program is open to high school students from grades 9 to 12 and assists in the development of their personal leadership qualities through workshops, seminars and games.
With this incredible boost from Libro's Prosperity Fund grant and the upcoming initiatives, Western Engineering Outreach has an exciting year on the horizon, and they look forward to Libro visiting the programs to see the efficacy of their generous grant.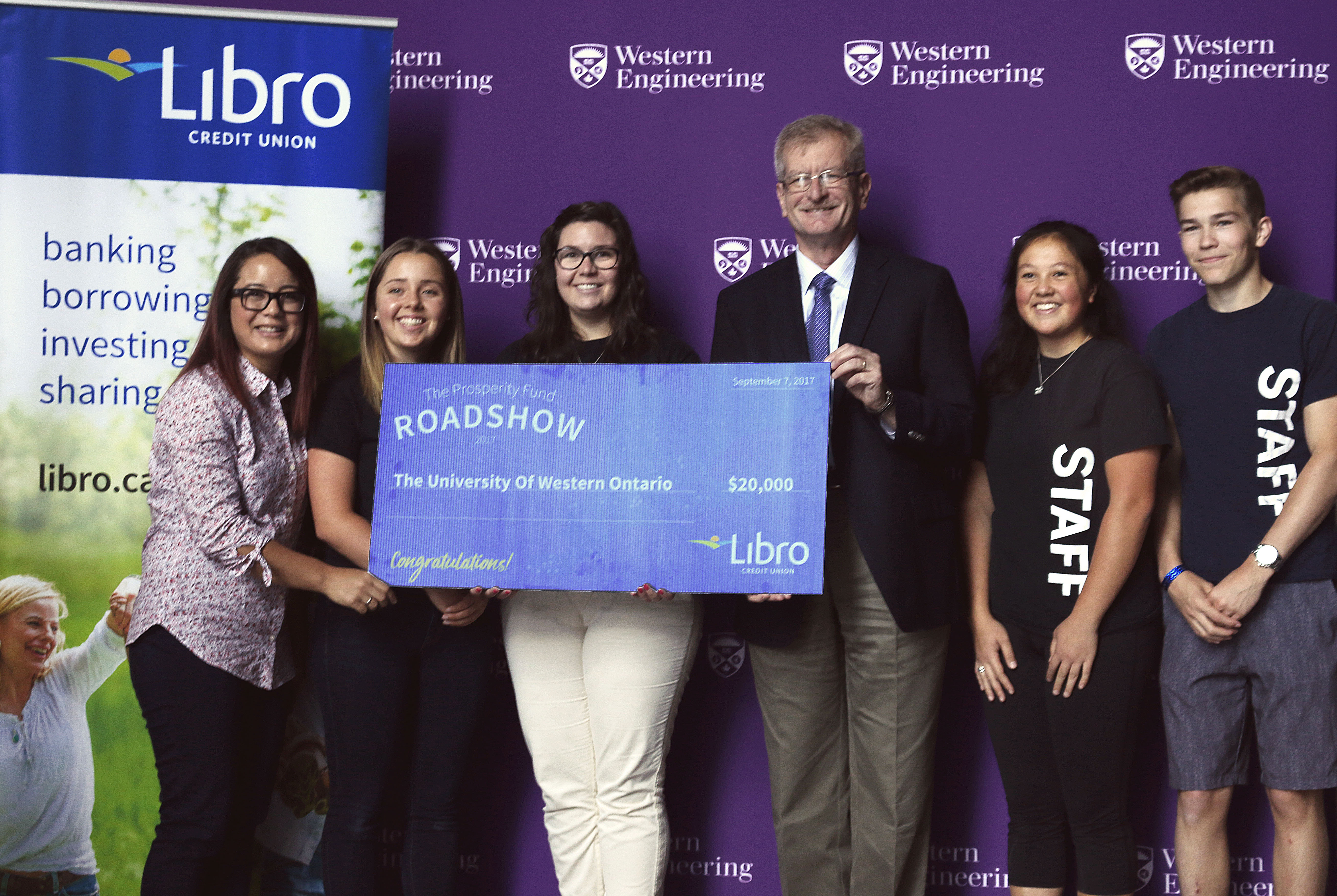 For information about Western Engineering Outreach
click here
or contact
Joanne Moniz
.