Research

Western Engineering is strongly committed to research directed towards benefiting our society. Our faculty members are responding to critical challenges faced around the world. Our leading-edge research provides the foundation for graduate student training and undergraduate learning. Our faculty members are actively involved in projects at the frontier of knowledge. Their knowledge is brought into the classroom and applied in industry everyday.
Research e-Newsletters

Read more how our researchers are working together to make an impact on complex global issues. Learn more.



November 2014
Read about our recent research success stories, including the announcement of Cedric Briens as the NSERC Syncrude/ExxonMobil Industrial Research Chair in Fluid Coking Technologies. Learn more.



July 2014
Learn about our efforts to strengthen our research impact and infrastructure to attract and support the best faculty members and students. Learn more.


November 2013
Discover our efforts to build a sustainable future. Learn more.
Institutes and Centres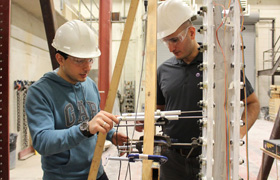 Western Engineering is home to nine leading edge research institutes and centres. We also have many research groups and clusters within our four departments. 
Learn more
.
Research Chairs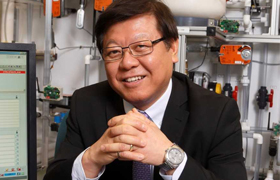 Western Engineering hosts twelve distinguished Research Chairs - seven Canada Research Chairs, three NSERC Industrial Research Chairs, one Industry Chair and one endowed Research Chair. 
Learn more
.