Welcome from Associate Dean, Graduate and Postdoctoral Studies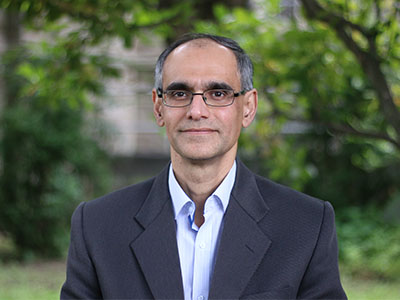 Welcome to Western Engineering's Graduate and Postdoctoral Studies website.
Western Engineering offers a wide range of professional and research graduate degrees. For the professional programs, the Master of Engineering (MEng) is a course-based degree that typically takes about 12 months to complete. These degrees require that 8 – 10 courses be completed, depending on the program.
The research-based graduate degrees include the Master of Engineering Science (MESc) and Doctor of Philosophy in Engineering Science (PhD). The Master of Engineering Science (MESc) program is a two-year degree in which the student must take four graduate courses and complete a thesis. The Doctor of Philosophy in Engineering Science (PhD) program is a four-year degree, where the student must complete several graduate courses and a thesis. We offer financial aid for all research-based graduate students (MESc and PhD) who are accepted into the program. For more information on our graduate programs, please visit our Future Students page.
Our faculty members conduct leading-edge research in topical areas that benefit society. Areas of special expertise include: energy and sustainability, biomedical applications of mechatronics, innovative materials and biomaterials, natural disaster mitigation and management, water technologies, micro and nano technologies, cloud computing, data analytics and much more. To explore different areas of research that our faculty members specialize in, please visit our Research website.
The Graduate Office is committed to providing graduate students with the best experience while they study at Western Engineering. We strongly emphasize your Career and Professional Development as an integral part of your degree. Please take a moment to explore our site to learn more about our innovative graduate programs and the leading-edge research our faculty members are currently undertaking.
Sincerely, 
Kamran Siddiqui, PhD, PEng, FASME, FCSME
Professor and Associate Dean, Graduate and Postdoctoral Studies, Western Engineering