Western Engineering partners with Ontario Science Centre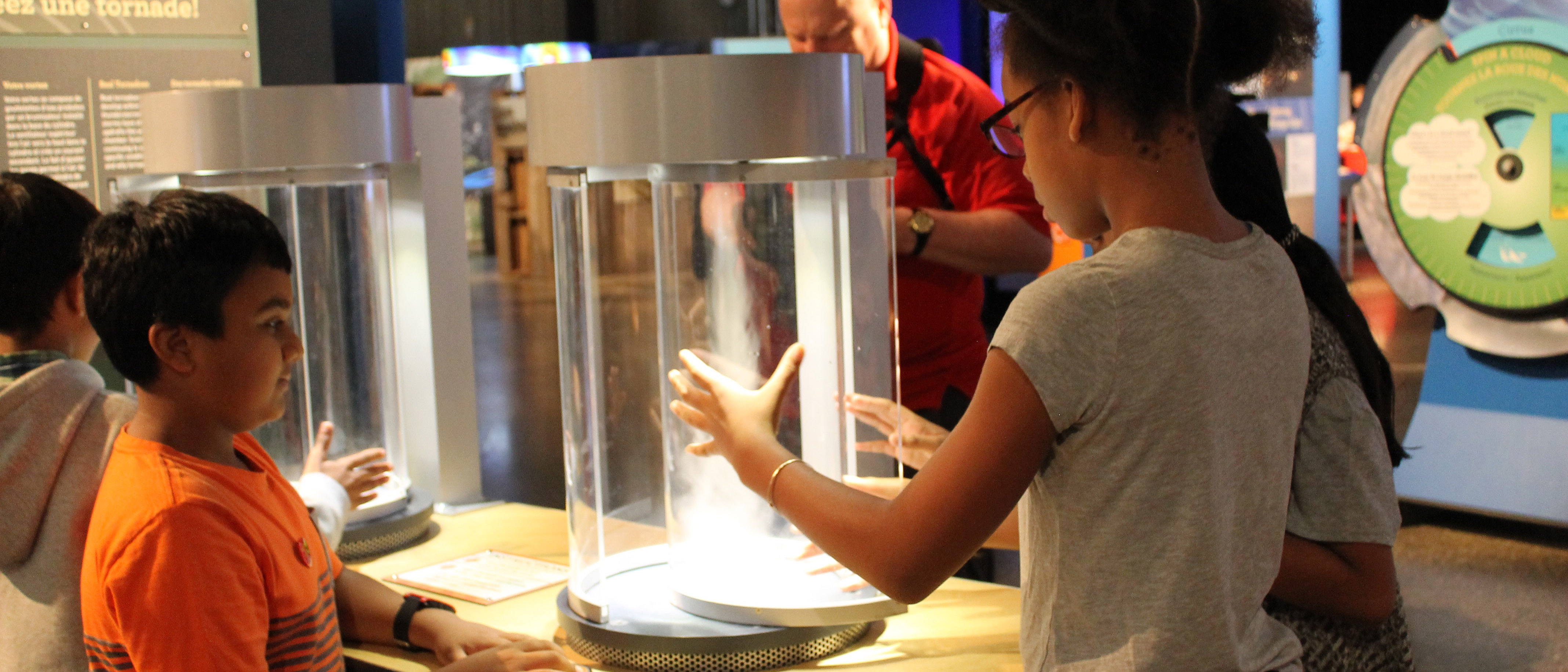 Western Engineering News | October 6, 2016
Western Engineering has partnered with Canada's largest science museum, the Ontario Science Centre, in what Eleanor McMahon, Minister of Tourism, Culture and Sport calls an informative, interactive experience that will educate and empower Ontarians about severe weather.

The Wild Weather exhibit, which opened Tuesday, October 5 and runs until January 7, 2017, features interactive exhibits, multimedia experiences, models and large scale graphics. Visitors will experience weather phenomena from around the world to gain a better understanding of the science behind severe weather, its connection to climate change and new and emerging technologies such as wind engineering.

"The Ontario Science Centre is connecting with Western to become our resident experts," said Anita Lennon, Senior Development Associate, Ontario Science Centre. "We recognize reaching out to a university that is world renowned in this field is vital for us to deliver top notch public programs to our visitors."

Western Engineering is the perfect complement to an exhibit of this magnitude given the level of research and innovation Civil and Environmental Engineers apply to Wild Weather phenomena.  

"One of the main purposes of a building is to keep the weather out," said Dr. Greg Kopp, Civil Engineering Professor and Associate Dean at Western Engineering.  "Engineers are building against the weather. In a changing climate, we have to be able to continue to design our infrastructure to withstand whatever nature is going to throw at it."

Wind engineering is a branch of civil engineering that deals with the effects of wind forces on structures and infrastructure. Wind engineers test models of bridges and tall buildings and use the results to design these structures to resist damage from wind-induced forces such as hurricanes and tornadoes.

"Western Engineering works to minimize the impact of extreme weather by better understanding the vulnerability of buildings and structures to wind effects, allowing us to improve building code," said Andrew Hrymak, Dean of The Faculty of Engineering, Western University.  "As the knowledge partner for Wild Weather, we can share and discuss the practical implications of our research with visitors while, hopefully inspiring future wind engineers."

Western Engineering is internationally recognized as the leading university in wind engineering and wind-related research and is the only University in Canada currently offering graduate studies in wind engineering.  

Western Engineering's WindEEE Research Institute (named for its three applications: wind engineering, wind energy, and wind environment), is a 25 metre diameter wind testing chamber which can create hyper-realistic tornadoes and other 3D wind phenomena. Together with the Boundary Layer Wind Tunnel, the Institute for Catastrophic Loss Reduction and the Insurance Research Lab for Better Homes, Western Engineering is constantly working to improve the safety of our community within this rapidly changing climate.