Celebrating 60 years of leadership and innovation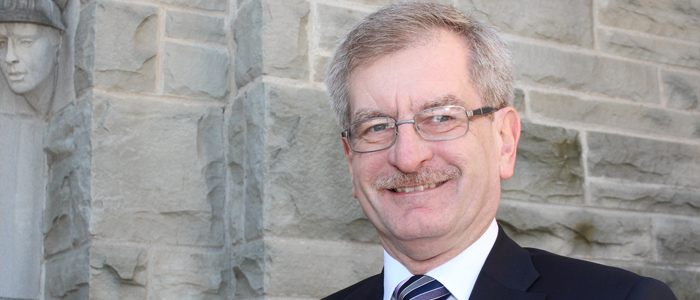 As summer passes so quickly, we are already preparing for the Class of 2018 to join Western Engineering in September. We look forward to welcoming more than 500 first-year students from seven Canadian provinces and 24 countries.

As we continue to strive to offer students a unique learning experience, we have several students blogging about their summer abroad, as they are engaged in research and volunteer opportunities, exchanges, and other international opportunities.

We also recently announced the appointment of Dr. Darren Meister as the inaugural holder of the John M. Thompson Chair in Engineering Leadership and Innovation. Engineering students can earn the Certificate in Engineering Leadership and Innovation, which will include new courses focusing on technology innovation using Ivey's proven Case-Method Learning.  Our Integrated Engineering program has been remodeled to include these new courses. The certificate and new Integrated Engineering program will complement the success of the BESc/HBA dual degree program.

We also welcome two new faculty members to Western Engineering – Dominic Pjontek has joined Chemical and Biochemical Engineering and Ayman El Ansary has joined Civil and Environmental Engineering.

We are excited about the start of a new semester, and we are looking forward to welcoming our alumni and friends to campus for Homecoming, September 18-21.

This is an exciting and historical year for Western Engineering – we are celebrating our 60th anniversary! Homecoming will kick-off a year of celebrations. To help celebrate this historic moment, we have published a history book, Expansion and Innovation: The Story of Western Engineering 1954-1999. The book was co-written by Electrical Engineering professor emeritus G.S. Peter Castle (BESc'61, PhD'69), the first student from Engineering to receive a doctorate at Western, and the late George S. Emmerson, who taught in the Department Mechanical Engineering at Western 1959-1985.

The book documents our story –beginning as a department to becoming a Faculty with robust graduate programs and research centres and institutes – and the many highlights and challenges framed by the periods for the five academic leaders during those 45 years.  But the book really comes to life through the personal stories and photos from many of you – alumni and friends – of the times you spent in Western Engineering.

The book will be available for purchase through all major book retailers (Amazon and Chapters Indigo, etc.) in September. Pick up a copy of the book and take a walk down memory lane with us.
We will also be honouring Bruce Ross, BESc'85, a leader in business and technology, as the recipient of the 2014 L.S. Lauchland Engineering Alumni Medal to be presented on Saturday, Sept. 20. 
We encourage you to share your memories, including photos, with us through social media using our official hashtags: #westernhoco and #westerneng.

We also have some exciting Homecoming events we encourage you to take part in during the weekend:
We look forward to welcoming you back to Western, to meet with friends old and new, and renew your Western experience.
Best wishes,
Andrew Hrymak
Dean, Faculty of Engineering