Research

Organic Mechatronics & Smart Materials Laboratory
Key focus areas:

Smart Material Actuators and Sensors
Mechatronic Systems for Industrial Automation and Biomedical Applications
Additive Manufacturing of Advanced Materials
Conductive Electroactive Polymers and Composites
Magnetic and Thermal Shape Memory Materials
Advanced Biomedical Technologies for Better Health
Active Research Programs
3D Printing Technologies for the Fabrication of Nanoscale Actuator Arrays

This Research Program is funded through the NSERC Discovery Grants Program, and aims to discover and develop the knowledge and innovative new tools required to fabricate conductive polymer actuator arrays with complex details on a nanometer scale by means of specially developed 3D printing technologies.
Current Research Activities
Enhanced performance of 3D electroactive polymer transducers via hierarchical structures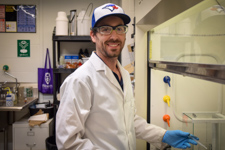 PhD Candidate
Ben Holness
is aiming to bridge the gap between the micro- and nanoscales through the additive manufacturing of 3D hierarchical electroactive polymer structures to improve transducer performance.
Biodegradable polymer-hemp composites for cosmetics packaging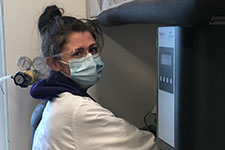 Undergraduate Research Associate
Louise Furie
is developing and characterizing a new class of rapidly decomposing biodegradable polymer biocomposites for environemntally friendly consumer-goods packaging.
3D Printed Polypyrrole Scaffolds for pH Induced Drug Delivery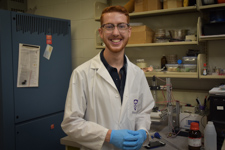 MESc Candidate
Matthew Lawrence
is currently employing Digital Light Projection printing methods to create smart-scaffolds that can be used in the human body where a localized pH change will cause the dopant drug to be released.
Development of Hierarchical Polypyrrole Microstructures for Improved pH-Induced Drug Delivery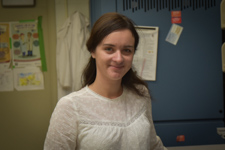 MESc Candidate 
Iryna Liubchak
is exploring the application of new blends of electroactive polymers and hydrogel biomaterials to facilitate drug delivery in osteoarthritis therapies.
Carbon Nanotube – Polypyrrole Composites for Electroactive 3D Structures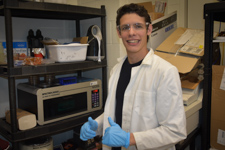 Mitacs Globalink Research Internship participant
Gerardo Patiño
incorporates functionalized carbon nanotubes to uv curable polypyrrole hybrid resins in order to produce high resolution electroactive 3D structures with enhanced properties.
Smart-material based tremor suppression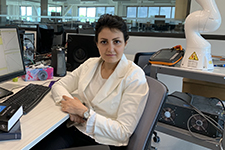 PhD Candidate
Parisa Daemi
is exploring control strategies for smart-material based tremor suppression for patients afflicted with Parkinson's Disease.
Lab Alumni
All past and present members of the Organic Mechatronics and Smart Materials Laboratory are invited to join our LinkedIn Group.