Undergraduate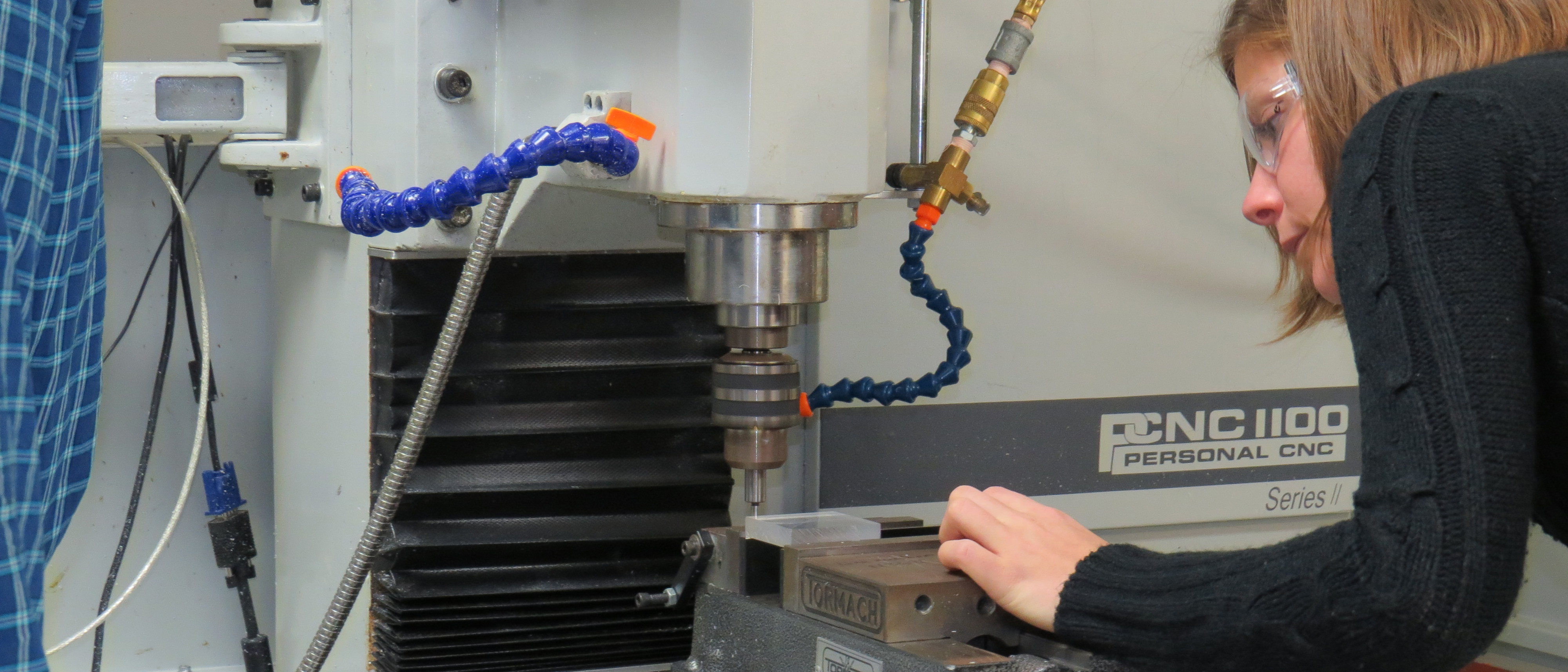 Western's Mechanical Engineering program operates on the principle that good Mechanical Engineers must have both a solid background in fundamentals and the opportunity to specialize in any of the areas that the profession of Mechanical Engineering encompasses, which include but not limited to Thermo-fluids, Control Systems, Nuclear Energy, Manufacturing, Robotics, Production Management, Materials Science, Biomechanics, Medical Devices, and NEMS/MEMS.
Following either second or third year, our students also have the opportunity to enroll in an Engineering Externship Program. This eight-month program, offered in collaboration with Fanshawe College, consists of practical courses in machining, welding, metrology, among other things to give exposure to the practical side of the Mechanical Engineering profession.
Our Mechanical Engineering program also offers combined and concurrent degree options. The combined degree program offers Mechanical Engineering degree with Management, Medicine or Law degree. The concurrent degree program allows to combine the Mechanical Engineering program with a major module in the Faculty of Science, Social Science or Arts and Humanities.
News & Events
"People thinnk it's magic.  We call it engineering"
Western Engineering News | May 14, 2018
Alumna Rebecca Dean, BESc '13, makes magic at Universal theme parks
---
Engineering student bats in entrepreneurship game
Western News | April 12, 2018
Third-year Mechanical Engineering student Mitchell Godkin is hoping to hit a homerun with his latest entrepreneurial endeavour, the Leadbury Bat Co., a premium baseball bat manufacturing company located just north of Seaforth.
---
Students win top prizes at Ontario Engineering Competition
Western Engineering News | February 8, 2018
Western Engineering undergraduate students won first place at the 2018 Ontario Engineering Competition (OEC) in the Senior Design and Programming categories.
---
Alex Kopacz, BESc'13, will represent Team Canada in Bobsleigh at Pyeongchang Olymics
Western News | February 1, 2018
In five years, Alex Kopacz went from a 23-year old Western undergrad who had never seen a bobsleigh to a Team Canada Olympian waiting his turn on the international stage in Pyeongchang, South Korea.
---
Engineering student designs a time capsule to commemorate Canada's 150th birthday
Western News | November 2, 2017
Ethan Kellough created and designed a one-of-a-kind time capsule to help the university celebrate Canada's 150th birthday.
---
Read More
Explore MME Undergraduate

---

---

Have feedback on the UG ME program

? Let us know! [close]