The business of Bitcoin: Alumnus caters to crypto-economy as CEO of Ledn
Western Engineering News | July 6, 2021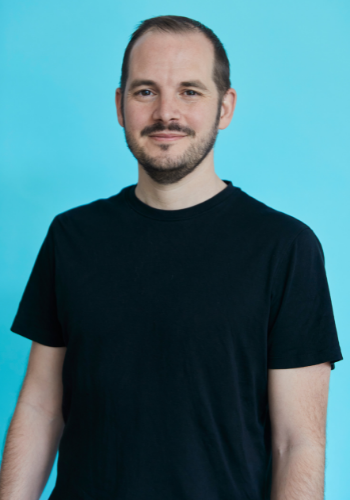 From General Dynamics in London, Ontario, to a consulting firm in Sydney, Australia, to an investment bank in San Francisco, Adam Reeds (BESc'08 Mechanical, HBA'08) always made the most of his summers while studying at Western, gaining new experiences through co-op jobs in a variety of fields. 
"The best thing about any journey is the people you meet along the way," said Reeds, CEO of Ledn, a financial services company that caters to the crypto-economy. "I'm very grateful for the experience I had at Western Engineering, and I continue to reap the benefits from this program and the mentorship it provided today".
During his co-op placement in San Francisco, Reeds spoke with a colleague about the diverse experience of working at a start-up. That conversation fueled Reeds' decision to switch from his intended banking career and instead seek out a role with a start-up.
Reeds found a position with a new venture called StormFisher, which had been launched by three Western MBA grads and focused on developing renewable power from organic waste.
"I thought it was a perfect way to combine my technical expertise from engineering with the business knowledge I gained from Ivey," said Reeds. "I joined them after graduation, and I learned a ton about all the different components of building a business — most importantly, watching a team grow quickly and managing all of the different pressures that affect an early-stage business."
After a year and a half, StormFisher was sold to a larger firm, and it was time for Reeds to look for his next challenge.
Another friend from Western reached out to Reeds about investing in renewable power on behalf of a Canadian pension plan. In this new role, Reeds was able to see the business from an investor's lens, and he spent the next 10 years evaluating, developing and financing similar projects in North America and Europe.
Adding to his list of Western connections, Reeds met his friend, and now co-founder of Ledn, Mauricio Di Bartolomeo, at university.
Di Bartolomeo had returned to Canada after spending a few years mining the digital currency Bitcoin in his home country of Venezuela. He introduced Reeds to Bitcoin, and as a new, novel asset, Reeds saw an opportunity to bring his experience from financing other asset classes to Bitcoin.    
"Combining my experience of financing large-scale, renewable power and infrastructure projects with Mauricio's Bitcoin knowledge, together we formed Ledn," said Reeds.
Ledn focuses on providing financial services for Bitcoin, unlocking the value of this digital asset and standardizing financial services across the globe.
"As CEO of Ledn, I have the opportunity to work with and bring together an incredible group of people who are very passionate about building in this new asset class," said Reeds. "Something I am extremely proud of is that, out of a team of 40, only five of us were born in Canada. This isn't difficult to do in a diverse city like Toronto, where we are headquartered; however, [the diversity of our team members helps] us relate to the many different clients we interact with in many regions of the globe." 
Today, the company operates in 105 countries and has exceeded US$1 billion worth of assets on its platform.
In May 2021, Ledn announced the close of its $30-million Series A financing, led by Kingsway Capital and a group of venture capital investors. This financing will allow Ledn to grow its team from 40 to 100 people, "which hopefully means hiring more Western engineers," adds Reeds. "We want to make it as easy as possible to access and use Bitcoin."
Ledn builds financial products that help people do more with their Bitcoin and other digital assets. One of the company's loan products allows clients to access dollars without selling their Bitcoin — a service Reeds describes as being like a mortgage for Bitcoin. Ledn also offers a savings account that pays interest on Bitcoin or US-dollar stablecoins, and has launched a trade feature that allows clients to exchange their Bitcoin for US-dollar stablecoins.
"Throughout my career, I've found that my core skillset is playing the role of translator," said Reeds. "At Ledn, I translate technical concepts that impact Bitcoin into financial language our investors and partners can relate to. Combining engineering and business has been key to speaking both of these languages and providing value to the organizations I work with." 
While this combination of technical and communication skills are key assets in the crypto-world, it is his personal relationships and studies at Western that have carried Reeds to the place he stands today.
"Pursuing engineering was the right call, as it provided the most optionality after undergrad and a technical foundation that has opened up many doors," said Reeds. "Friends who I went to school with continue to be some of the first people I reach out to for advice in key areas or when we are looking to bring great talent onto our team."
And, like Reeds said, the best thing about any journey is the people you meet along the way.
"So, invest early in both relationships and gaining experience in fields you are excited about."