E. Savory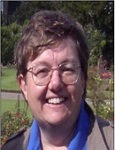 Professor

Ph.D. (University of Surrey) 1985
B.Sc. (Hons) (University of Surrey) 1981

Personal Website

I joined UWO in January 2002 from the University of Surrey, UK. My research interests are within the general field of industrial fluid mechanics, with the emphasis on the experimental study of turbulent flows, particularly wind tunnel measurements.
I am also part of The Three Little Pigs Project, a major CFI / OIT funded project, at the new Insurance Research Lab for Better Homes, that is concerned with testing full-scale North American wood frame housing under realistic environmental loads.
For more information about my research, please visit my personal website.