C.T. DeGroot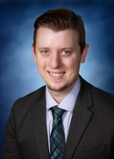 Assistant Professor

Ph.D., Mechanical and Materials Engineering, University of Western Ontario, 2012
M.E.Sc., Mechanical and Materials Engineering, University of Western Ontario, 2009
B.E.Sc., Mechanical and Materials Engineering, University of Western Ontario, 2008


Dr. DeGroot is an Assistant Professor in the Department of Mechanical and Materials Engineering at the Western University. His main research interest is in wastewater modelling, including wastewater-based epidemiology, sewer bioprocesses, activated sludge processes, UV reactors, and microalgae photobioreactors. He is a licensed Professional Engineer in the Province of Ontario.
Previous Experience
Research Scientist at Trojan Technologies, 2014-2015.
Postdoctoral Fellow at University of Waterloo (in partnership with ANSYS Inc.), 2012-2014.
Professional Activities
Conference Co-Chair for 27th Annual Conference of the CFD Society of Canada, 2019
Conference Co-Chair for the International Water Association's International Young Water Professionals Conference, 2019
Treasurer for Canadian Young Water Professionals Chapter, 2019-Present
Member of International Water Association's CFD Working Group, 2018-Present
Member of Water Environment Federation Program Committee, 2018-Present
Member of Board of Directors for Computational Fluid Dynamic Society of Canada, 2017-Present
Member of International Water Association's Modelling and Integrated Assessment Specialist Group Management Committee, 2016-2018.