Lassonde Family Foundation
Lassonde Family Foundation
The Lassonde Family Foundation is making a difference by supporting environmental management and a sustainable future, through the Claudette MacKay-Lassonde Pavilion and the Lassonde Family Scholarships at Western University.
The family's generous $5-million gift from the Lassonde Family Foundation (the largest ever gift to the Faculty of Engineering) is assisting Western Engineering to further its joint goal of providing the best student experience and promoting research that will positively impact our global environment through the LEED-certified facility.
The Claudette MacKay-Lassonde Pavilion is named for the late mother of Western Engineering alumnus Christian Lassonde (BSc'97, BESc'98). Among her many accomplishments, Claudette MacKay-Lassonde became the first female president of the Association of Professional Engineers Ontario in 1986. From 1987 to 1988, she was a member of the National Advisory Board on Science and Technology. Active in promoting engineering as an attractive career for women, she organized the first Canadian Convention of Women Engineers, founded the organization Women in Science and Engineering, and was instrumental in setting up the Canadian Engineering Memorial Foundation. She advocated for professionalism and humanism in Engineering throughout her career and was recognized with seven honorary Doctorates of Engineering.
Western is also very grateful for the Lassonde Family Foundation's support of students with the creation of the Christian Lassonde Scholarship, the Julie Lassonde Scholarship and the MacKay-Lassonde Awards in Computer Engineering.
Lassonde Family Foundation Members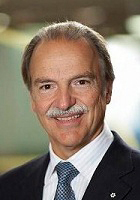 Pierre Lassonde is the chairman of the Franco-Nevada Corp., which he co-founded in 1982 with Seymour Schulich. 
In 1980, Pierre began ten years as president of the gold division of Beutel, Goodman & Company, directing its highly successful gold investment fund.
Pierre is one of Canada's most popular gold analysts and is the author of The Gold Book: The Complete Investment Guide to Precious Metals.
Pierre holds a Bachelor of Arts degree (1967) from the University of Montreal and a Bachelor of Science in electrical engineering (1971) from l'École Polytechnique. He graduated with a Master's of Business Administration degree from the University of Utah in 1973 and was designated a Professional Engineer by the Association of Professional Engineers of Ontario in 1976 (Newmont website). He also obtained his C.F.A at the University of Virginia in 1983.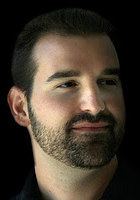 Christian Lassonde is currently a managing partner with Impression Ventures and the director of ventures, The Next 36 – a business accelerator for young innovators.
He was previously the CEO of Claystone Inc., developers of the Claystone interface for Android tablets and smartphones.
In 2006, Christian co-founded and served as the president and CEO of Millions of Us LLC, a San Francisco-based specialty marketing agency focused on virtual worlds and large online communities. In his role as president, Christian was responsible for managing all day-to-day operations at Millions of Us, including production and finance. Prior to founding Millions of Us, he served as the program manager in charge of core product development on Second Life and web development at Linden Lab, the makers of Second Life. Previously, Christian worked as a lead network programmer at LucasArts, a division of Lucasfilm.
He also previously worked at Origin Studios, a division of Electronic Arts, as a lead programmer. During his time at Origin, Lassonde released both Ultima Online: Third Dawn and Ultima Online: Lord Blackthorn's Revenge.
Christian received a BSc'97 (Computer Science) and BESc'98 (Electrical Engineering) from Western. In addition, he received a MBA from the University of San Francisco in 2005.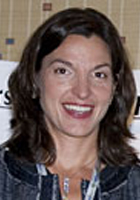 Julie Lassonde-Gray has years of experience in various financial and engineering fields, including work as a Civil Engineer with SNC-Lavalin, and investment banking experience with Macquarie Bank Ltd. in Australia and the U.S.
Julie holds a degree in civil engineering from Queen's University. She is currently a director of Halo Resources Inc., past president and CEO of Garson Gold Corp. and past director of Takara Resources Inc. and St. Eugene Mining. Along with being a director of the Canadian Engineering Memorial Foundation board, she also sits on the board of the fundraising committee for Queen's University's Engineering Campaign and is a member of the Advisory Board for Civil Engineering.