Western names Andy Sun as Distinguished University Professor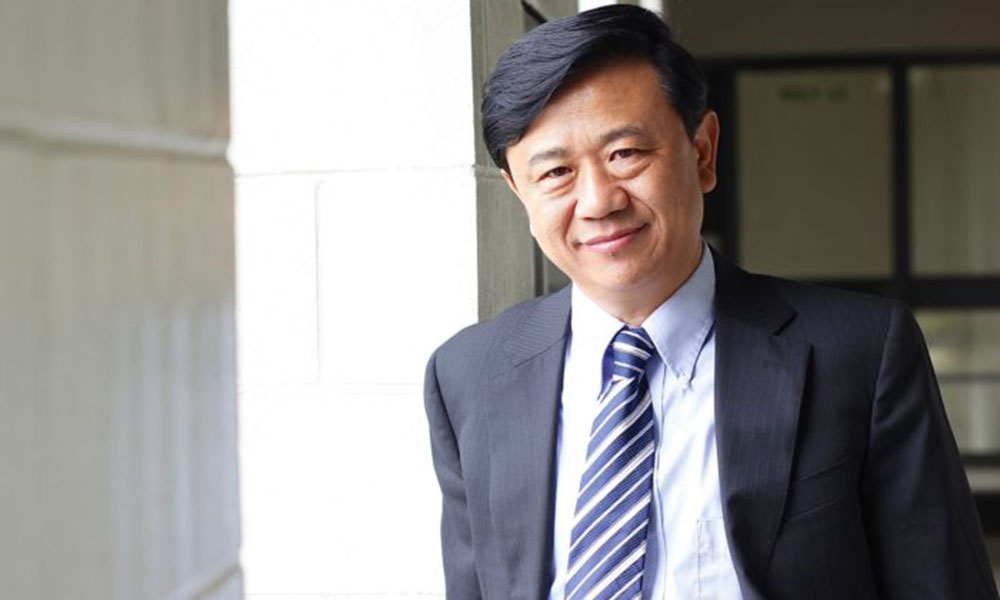 Western Engineering professor Andy Sun is one of the latest recipients of Distinguished University Professorships awards, joining a select group of faculty members recognized for exceptional scholarly careers.
Established in 2005, the Distinguished University Professor Award recognizes sustained excellence in scholarship over a substantial career at Western. Scholarship is broadly defined to include research, teaching and service to the community. 
Lauded for his "ability to pursue novel ideas with ingenuity and perseverance," Sun is a Canada Research Chair in Nanomaterials for Energy Conversion and Storage. His pioneering research in solid-state batteries has many practical implications in the safety and high-performance of future electric vehicles.
Sun's research excellence saw him listed as a "Highly Cited Researcher" by Clarivate from 2018 to 2022, putting him in the top one per cent of citations for his field. He is also ranked no. one in terms of total impact among 961 professors at Western.
He has developed a variety of engineering materials and nanotechnologies into practical applications for clean energy. A strong collaborator, Sun has helped move novel technology into commercial products. His efforts have been instrumental in forming resulted extensive industrial partnerships, including those with General Motors, Ballard Power Systems, 3M and Glabat Solid-State Battery Co.
Sun has established himself as an excellent mentor and teacher, training more than 140 young scientists since joining Western in 2004. One third of these students have received prestigious fellowships and awards from government funding agencies and many of his former trainees now hold faculty positions (six professors in Canada) and are staff scientists in national research facilities around the world.
Many of his former students credit Sun for helping them identify and work toward their professional goals. He is renowned for offering his "unwavering support" and his wise advice to "compete against yourself, not others."
Engineering dean Kenneth Coley notes Sun's "remarkable vision, extraordinary efforts and accomplishments as a testament of a well-rounded scholar, who is committed to making a positive difference in society."
Sun is Western Engineering's fifth scholar to be named Distinguished Univeristy Professor, joining: