Western Engineering alum harnesses the power of technology to nurture innovation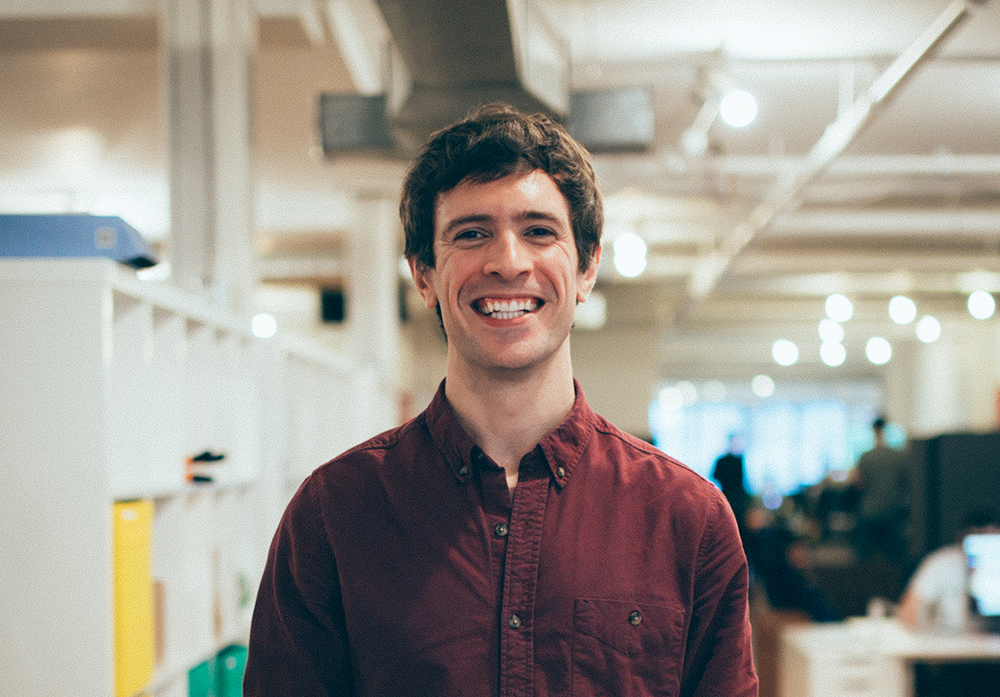 Chris Gilpin, BESc/HBA '09 
Chris Gilpin, BESc/HBA '09, was always enamoured by the disruptive potential of technology. As the CEO of OrderUp and co-founder of Ascendant and Turnstyle Solutions, Gilpin knows a thing or two about using technology to foster innovation. 
A serial entrepreneur, he has successfully managed a portfolio of companies that have either helped deepen the relationship between businesses and their customers or help investors unlock their full potential in the financial arena. 
We caught up with Gilpin to learn more about his career journey and get advice for the next generation of engineers. 
Since graduation, can you provide a high-level overview of your career, including your entrepreneurial journey with Turnstyle Solutions which was acquired by Yelp and what inspired you to start OrderUp?
I was fortunate to work at Apple which provided a great environment to learn first-hand how a company can innovate rapidly and operate in a disciplined, efficient manner. While at Apple, I connected with Devon Wright, a fellow Mustang who shares a passion for live music and we built a platform for indie musicians to help them connect with their fan base to drive ticket and merchandise sales. Venue owners, where the musicians performed, wanted similar capabilities for their establishments and that was how Turnstyle was born. It evolved into a marketing automation platform for hospitality venues and was acquired by Yelp in 2017.
Subsequently, in 2018, I developed an interest in Bitcoin which skyrocketed in value and popularity. I was inspired to study and understand the phenomena and what started as a research project into Bitcoin led me to co-found Ascendant. It is a reinsurance company investing surplus equity in Bitcoin to give ordinary investors tax-advantaged exposure to Bitcoin. I am proud to share that Ascendant is managing $100M today.
 Once Ascendant was established, I was eager to get back into build mode. While vacationing in China, I discovered an app used in the hospitality space to place orders and pay bills. This eliminated painful waiting times and allowed for a greater customer experience. I decided to bring that experience to North America in February 2020.  OrderUp was born — a point of sale that empowers guests to open a tab, place orders, and pay for their bills from their phone or waiter. Our service couldn't have come at a better time. COVID-19 decimated the restaurant labour market. Staffing was a huge challenge for restaurants with many businesses having reduced hours or days. By eliminating many manual tasks (order and bill running), we continue to help restaurants manage with a third of their regular front of house staff.
What is the best advice you have ever received, and what advice do you have for the next generation of engineers or serial engineering entrepreneurs?
One of the best pieces of advice I have received is, "this is a marathon, not a sprint". What I like about this saying is that it can be applied to many aspects of life. Most things that are worth doing don't have immediate gratification and may cause discomfort, but perseverance can bring a great sense of accomplishment.
Find a problem you are genuinely passionate about solving (whether joining a company already working on it or starting your own). Your career, like all parts of life, will have its ups and downs, but if you are working on a problem you are genuinely passionate about, it will provide you with the resilience to make it through the tough times.
How have your Western Engineering education and experiences impacted your career success?
My engineering education has been instrumental in shaping the way I approach problem-solving. Operating a business can be overwhelming, with sometimes seemingly insurmountable problems. However, just like complex engineering challenges, by breaking down the "big picture" into smaller, manageable pieces, I've been able to —with the support of amazing teammates — build some cool things.
Technology is rapidly changing, and with AI development such as ChatGPT, what trends do you see happening in the restaurant industry? How is OrderUp impacting both staff management and creating the ultimate guest experience?
Technology has great potential to improve the guest experience at restaurants. Like banks with ATMs and grocery stores with self-checkout, in five years, most restaurants will probably provide guests with the choice of how they engage with the restaurant — through wait staff, their phone, or a combination of both. Additionally, we're thinking that the ability to learn about a guest's preferences for meals from their historical orders and suggest new restaurants and dishes that they will love (think of Spotify's "for you" playlist, but for food and restaurants).
There's always a supply of ideas and opportunities which is what I love about this industry. The challenge is to prioritize what idea or product will have the most impact.
Where do you find your sources of inspiration?
Biographies and Podcasts are big motivators. "How I Built This" is a great Podcast to learn the stories behind many famous companies and it makes them more personable and in-reach. "Extreme Ownership" by Jocko Willink and Leif Babin is also a great read if you want to level up your game in any area of your life.