Alum seeks to inspire women in STEM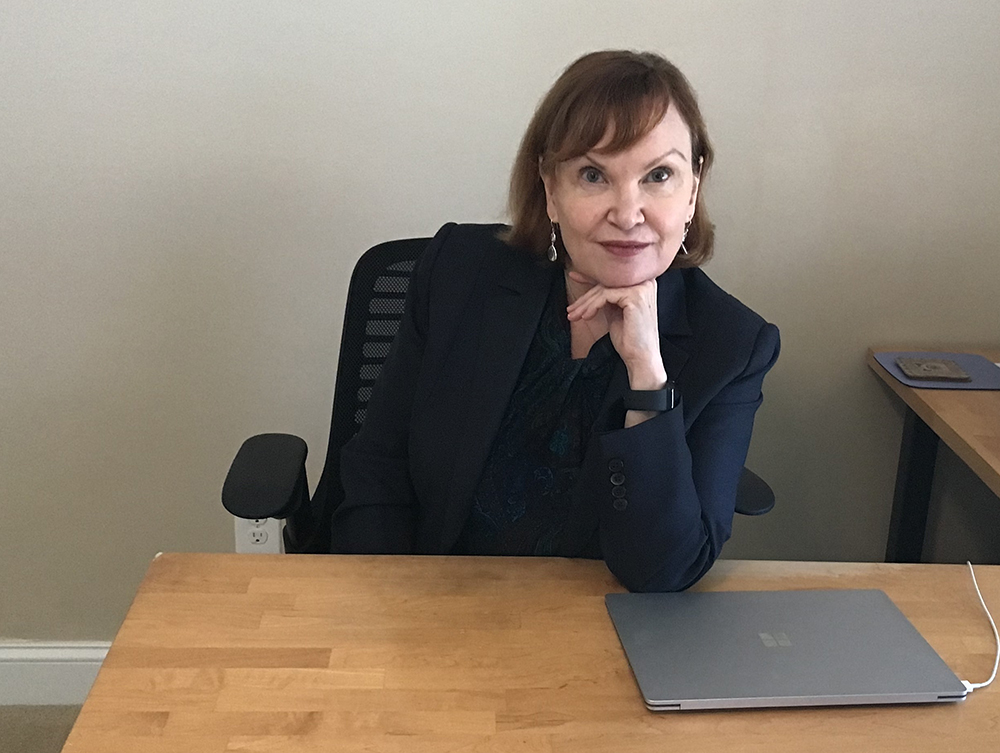 Tracey Peacock, BESc'94, former executive vice-president of advanced materials and structures at SWM International. (Submitted) 
Tracey Peacock, BESc'94 is renowned for driving innovation, building commercial strategies, and growing businesses. The former executive vice-president of advanced materials and structures at SWM International was instrumental in a merger between SWM and Neenah Inc. in 2022 making it a US$3 billion global leader in specialty materials.

We caught up with Peacock to explore her strategic mind, her approach to leadership, discuss her Western student experience and get advice for women in STEM.
Can you share your major career highlights? 
In a business turnaround, it's always a highlight for me to see the excellent results that come from the great cross-functional team I've assembled.  The team usually involves connecting people who haven't worked closely with one another before. I love seeing the enthusiasm, creativity and collaboration that arise when you've built an effective team that realizes its potential and the prospective success of the business.
During my career, I've been fortunate to work with excellent people in over 44 countries. The opportunity to collaborate with global teams and experience different cultures has been a personal highlight.
What inspired you to pursue Engineering? 
I transferred to Chemical Engineering after completing a Bachelor of Science degree at the University of Toronto. I was looking for a foundation in applied science that would allow me to move in different directions. I realized that I was naturally curious about many topics and engineering seemed like a good path to keep my career options open. It was the right decision. I've been fortunate to work in many different functional areas in business, as well as diverse technologies, markets and regions throughout my career. 
As you look back on your successful career history, how have your engineering education and the skills you developed influenced your career? 
Creative, data-driven problem-solving is a critical skill in every aspect of business and life. It has been essential to the success I've enjoyed. Engineering requires a great deal of creativity, though this fact is perhaps not fully appreciated by those in other fields. An education in engineering prepares you to analyze problems deeply and evaluate all the possible solutions. 
I would also add that as business functions and disciplines become more specialized, it's even more critical to encourage cross-functional collaboration to achieve success. Additionally, quick and improved decision-making is a byproduct of great teamwork — a lesson I learnt quickly in engineering. 
Many of your roles have involved transforming business operations, driving innovation, and managing teams globally for accelerated growth. Is there a project that you are most proud of and what impact did it have? 
I'm fortunate to have had many successes in my career but the ability to build high-performing teams has been a consistent source of pride for me. It's tremendously satisfying to turn around a business that's been on the decline or inspire a team to exceed results or expectations. It is hard work but once all the wheels are turning as they should, it's well worth it. 
As a leader, where do you personally find your inspiration? (books, podcasts, etc?) 
I read a lot of articles on business and technology, but it's my interactions with other business leaders who have experienced similar challenges that inspire me the most. I recommend that you reach out to leaders you respect when you have a question or a dilemma. Most people really do want to help and the best way to learn is to benefit from the experience of others. You may not follow the same path they did but listening to their advice always helps. It will expand your perspective. 
I'm also inspired by pioneering women in science and technology, some of whom didn't receive credit, like Rosalind Franklin, who contributed to our understanding of the structure of DNA and whose work in the field wasn't recognized in her lifetime. I'm also inspired by women like Ginni Rometty who became CEO of IBM and Mary Barra, CEO of General Motors. It takes a lot of intelligence, drive and determination to reach the height of their success.  
Do you have any advice for other women in engineering as they pursue their careers with respect to challenges, opportunities, and female leadership in a male-dominated industry?
When I was younger, some advice I read from a female executive stuck with me. She said, "Say yes to opportunities." I really agree with this advice. If you turn down opportunities because you have to relocate to another city or country or because you feel intimidated and unsure if you can succeed, then you might find fewer opportunities coming your way. Figure out how to make the opportunities you're given work and trust that you are being asked because you have the skill, drive and talent. Don't let doubts or insecurities stop you. You can do it.