Western Engineering researcher and alumnus honoured with Ontario Professional Engineers Award
The Ontario Society of Professional Engineers (OSPE) and Professional Engineers Ontario (PEO) recently announced its 2022 Ontario Professional Engineers Awards (OPEA) recipients, recognizing industry innovators and business leaders for their excellence and achievement in engineering.
Western Engineering researcher, Kibret Mequanint, a professor in the department of Chemical and Biochemical Engineering was awarded the Engineering Medal for Research and Development for developing applications that extend engineering or natural sciences. Alumnus and president of Neegan Burnside Ltd., Cory Jones, P.Eng., BESc'97, earned the Engineering Excellence Medal, recognizing overall excellence in the practice of engineering.
Both recipients will be honoured at the OPEA's Award Gala on November 18, 2022.
"These awards affirm the incredible work being done by the members of the Western Engineering community to solve unique problems and develop novel applications for the benefit of society," said Engineering Dean Ken Coley.  "On behalf of our Faculty, I extend my heartfelt congratulations to Kibret and Cory on these well-deserved honours."
Mequanint is an internationally renowned innovator and researcher in the fields of biomaterials, tissue engineering and regenerative medicine interfacing polymer science, materials and chemical engineering, and life sciences. Over the past 20 years, his work spanned both fundamental understandings and translational research in cell-material interactions, the design of novel polymer biomaterials for medical devices, and therapeutic radiation dosimeters.
One of the research impacts of Mequanint is in radiotherapy dosimeters. Approximately 50 per cent of cancer patients undergo radiation therapy. Although radiation oncologists appropriately prescribe doses that can kill tumour cells, how much of that gets delivered to the tumour without collateral damage to the adjacent healthy tissue is very difficult to ascertain. Mequanint developed a patient quality assurance gel dosimeter that can predict how to maximize the therapeutic outcome while ensuring patient safety.
Recently, he co-discovered the first-ever snake venom-derived glue to stop bleeding for trauma/battlefield injuries and injectable conductive cardiac patches. Several of his technologies are licensed to companies in the private sector. 
Mequanint is a leading scholar with over 140 publications in high-impact journals, where landmark studies are published in Nature and Science family Journals. Outside of Canada, he has launched strategic initiatives to aid engineering capacity building in Ethiopia and has worked to provide accessible medical devices for poor and resource-scarce communities.
Recognized by learned societies and organizations in Canada and abroad, Mequanint is a fellow of the American Institute for Medical and Biological Engineering and the Ethiopian Academy of Sciences. He has also received numerous honours during his career, including the Early Researcher Award from the Ontario Ministry of Research and Innovation, the Faculty Scholar Award, and the Engineering Award for Excellence in Research.
"I am honoured and humbled by this award because it represents the ever-increasing influence of engineers and biomaterials scientists toward designing diagnostic and therapeutic solutions for several health problems," shared Dr. Mequanint. "I also want to recognize former and current lab members and collaborators for their contribution toward advancing the field."
As a transformational leader and a professional engineer, Jones has worked hard with his team to provide innovative and collaborative engineering solutions to improve the quality of life and sustainability of First Nations communities.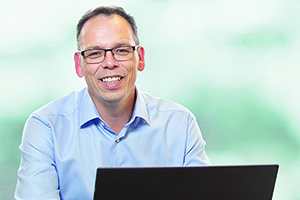 His journey includes time spent as a structural engineer, project manager, contract administrator and, business manager. Over the past 25 years, Jones has spent his career working with Indigenous communities on projects to implement water and wastewater treatment systems, distribution and collection systems, infrastructure projects, renewable energy, and improved power generation solutions with multidisciplinary teams.
As a member of the Chippewas of Nawash Unceded First Nation, Jones is committed to increasing the awareness of how engineering solutions in collaborating with local knowledge can solve challenges in First Nations communities and to educating the public. He has presented at numerous conferences including the Canadian Society for Civil Engineering and the Canadian Geotechnical Society - London District Chapter on 'Civil Engineering with Aboriginal Communities'. He was also a panellist at the annual Association of Power Producers of Ontario conference in Toronto regarding transformative collaborations needed to drive innovation and long-term sustainability in Aboriginal communities.  He has also collaborated with Western and Queen's University in offering students insights into working with Indigenous communities in Canada. 
"I am extremely humbled to have been selected as a recipient of the 2022 Engineering Medal for Engineering Excellence by the OPEA," said Jones. "As an Anishnaabe man, I feel I have been very fortunate in my 25-year career to be supported and taught by several passionate and selfless engineering and technical professionals who have led the way in working with Indigenous communities."
"This award signifies that more people are becoming aware of the importance of developing, sustaining, and growing healthy Indigenous communities. We as a people have much to offer to this land and we can move forward together in a good way," he added.