Scott Shawyer receives the 2022 L.S. Lauchland Engineering Alumni Medal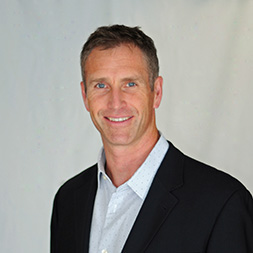 Each year, Western Engineering presents the L.S. Lauchland Engineering Alumni Medal to a worthy alum based on their outstanding contributions to the engineering profession, business leadership, and community. 

The 2022 L.S. Lauchland Medal recipient is Scott Shawyer, BA'94, BESc'96, former President of JMP Solutions and Managing Partner at Collingwood Capital Partners.  

"I am honoured to receive this prestigious award," said Shawyer. "There have been so many influential Western Engineering alumni that have done great things over the years, and I am humbled to be among these distinguished recipients."  
After graduating from Western Engineering in 1996, Shawyer joined JMP Solutions and quickly progressed his career from Technical Specialist in Motion Control to President and CEO in 2001.  
JMP Solutions is an Industrial Technology Partner to Fortune 1000 manufacturers and producers providing engineering services and turnkey solutions in seven core areas: process automation, control system integration, information systems, automation and robotics, automated guided vehicles, material handling solutions and networking and security applications. 
Shawyer is credited for the significant growth of the company with over 300 employees in 15 business units located in the United States and Canada. In 2018, the London Chamber of Commerce Business Achievement Awards recognized JMP Solutions for Excellence in Human Resources having acquired ten companies. He was responsible for developing the corporate vision, leading strategic planning, operations, and business development. 
Under his leadership, JMP Solutions received several prestigious awards such as the Microsoft Impact Award for Data Management Solutions, the FANUC America's Excellence in Intelligent Robotics Award, and was inducted into the Control Engineering System Integrator Hall of Fame and the Packaging Digest Integrator Hall of Fame. The company has also been recognized as one of the "Top 50 Great Places to Work in Canada" for medium-sized companies six years in a row. JMP Solutions is also revered for its Control System Integrators Association (CSIA) certification, Robotic Industries Association (RIA) certification, and recognized as a Rockwell Automation Solution Partner, holding four such technical designations. 
At the onset of COVID-19, Shawyer helped initiate Ventilators for Canadians (V4C), a consortium of Canadian manufacturers and solutions providers to help in the fight against COVID-19 by contributing its manufacturing and project management expertise towards the production of ventilators for use in Canada.  
As part of the Ventilators for Canadians consortium, JMP Solutions worked closely with an international team of scientists including Professor Art McDonald, 2015 Nobel Physics Laureate and engineers from Canada, Italy and the United States named the MVM (Mechanical Ventilator Milano) Collaboration - the team responsible for the product engineering, design and testing of the MVM Ventilator.  
Currently, Shawyer serves as a JMP Solutions Board Member and is focused on his new business Collingwood Capital Partners where he and his team are helping business owners unlock value quickly and efficiently and take their businesses to the next level.  
Shawyer is also an active member of the community and participates on various boards, advisory committees, and engages in philanthropic initiatives.   
He has been engaged with the London Regional Children's Museum, London Health Sciences Centre and has completed an 8-day trek to the North Pole that successfully raised $500,000 for charity.   
He is a co-author of a children's book with his brother, Colin. The brothers launched the "Go Outside Activity Challenge Book" during COVID-19 to encourage the exploration of the outdoors with activity challenges, merit badges, stickers, and adventures.  
"I think it is important to give back to the community and I have had different roles in that regard," shared Shawyer. Despite his illustrious career, Shawyer makes time to volunteer at the Foodbank and the Salvation Army.  He also provides strategic direction and guidance to members of the Young Presidents Organization (YPO) - a global leadership community of more than 30,000 members in 142 countries who are driven by the belief that the world needs better leaders. 
Shawyer believes in supporting the next generation of engineers and over the years has made strong contributions to the Western Engineering community including a $100,000 donation to the Amit Chakma Engineering Building towards the Controls Lab. He also facilitated visits by Western Engineering students to JMP Solutions to explore career opportunities in industrial automation and advanced robotics.   
Western Engineering congratulates Scott Shawyer on receiving the well-deserved 2022 L.S. Lauchland Engineering Alumni Medal, and we extend a sincere thank you for his outstanding contributions to the engineering profession, business leadership, and to his community.