Hui Zhang earns Engineering Award of Recognition
Dr. Hui Zhang, Research Scientist and Adjunct Professor in the Department of Chemical and Biochemical Engineering is a recipient of this year's Engineering Award of Recognition. 
The Western Engineering award of recognition has been designed as a means to acknowledge exceptional contributions to Western Engineering by faculty and/or staff within a particular year.  
These accomplishments, whether made by individuals or groups, form the basis for our future development and their initiatives can be ones that enhance morale, improve operations, positively influence our image and/or contribute to the strategic development of the faculty.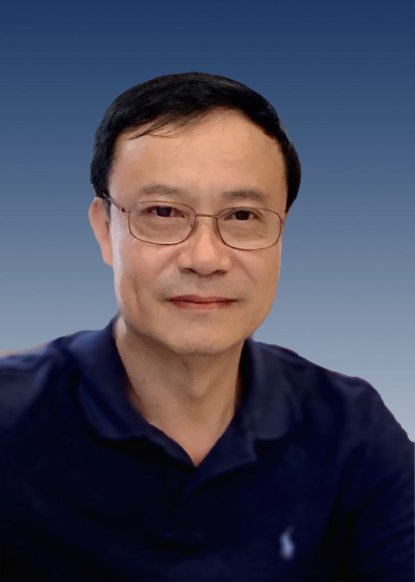 "It's really exciting and inspiring to me that my research team and I are being recognized by the faculty in this special way," said Zhang. "I am very thankful for the strong support clearly expressed in the nomination letters."
"Beyond my personal efforts devoted to research projects, solid teamwork nurtures success. This honour belongs to all past and current team members," he added.
Zhang has been a senior research scientist for over 20 years and an adjunct professor for at least 14 years. During his tenure, he has published over 120 referred journal papers and has made groundbreaking impact in the area of powder coating, making Western University renowned for academic powder coating research and fine particle technology and applications.  
Dr. Jesse Zhu, Canada Research Chair, Director of the Particle Technology Research Centre, and Professor in the Department of Chemical and Biochemical Engineering stated, "as a key member of the Particle Technology Research Centre, Zhang has led and participated in many research projects and earned over 2 million dollars in research grants, including holding his own NSERC Discovery Grant." 
"These projects, funded by NSERC, OCE, MITACS, Department of Defense, General Motors, DuPont, Glaxo, Links, and many local industrial collaborators, range from ultrafine powder coating to functional nano-coating materials to pharmaceutical applications…this research and their achievements have attracted significant attention from both the academic society and the industrial sectors," he added. 
With over 50 patents, with more than half granted, leading to several commercialized technologies, some now in large-scale production, Zhang's colleagues and industry partners hail him as an "outstanding researcher, a competent team leader, a friendly and efficient educator, and a genuine innovator." 
"We found Dr. Zhang is a combination of a rigorous scientist and a hands‐on engineer," said Yufu Wei, General Manager of Guangdong Huajiang Powder Technology Co., Ltd. in China. Zhang has been working closely with the company since 2017 to industrialize a few Western University powder coating technologies.  
"The new product, Fluorocarbon Powder Coating produced with the UWO technology, showed incomparable advantages over the current products on the market and we have been gaining more and more customers in the architectural industry since late 2019," shared Wei. 
In addition, Zhang has given strong support and supervision to many graduate and undergraduate students with many of his peers noting his dedication, professionalism and willingness to go the extra mile to support his students.  
"For engineering students, the exploration and understanding of engineering concepts are extremely important," said Zhang. "I am happy that I have the opportunity to expose them to real-world projects where they can actively participate in solving problems."  
When asked what winning this award meant to him, Zhang shared, "academic publications, patent granting, and industry endorsements all are prizes and recognitions we have received along the way, but this honour, in particular, is special…in reading the nomination letters, I was moved by the love and pride my colleges had for the team and our work."  
Western Engineering celebrates Hui Zhang and thanks him for his strong contributions to the faculty and university.