Graduate Officer Kristen Edwards Honoured with Award of Recognition
Western Engineering awards of recognition have been designed as a means to acknowledge exceptional contributions to Western Engineering by faculty and/or staff within a particular year. An outstanding recipient of this year's award is Kristen Edwards, for her incredible contributions, but also for her compassion, selflessness, and her endless effort.
It is no surprise that the last two years have presented obstacles not only for Faculty of Engineering as a whole, but for all of those within who have been tasked with ensuring the faculty operates at its highest level.
Therefore, these accomplishments should not be overlooked in terms of importance. Whether made by individuals or groups, these initiatives form the basis for the faculty's future development. These initiatives can be ones that enhance morale, can improve operations, positively influence our image and/or contribute to the strategic development of the faculty.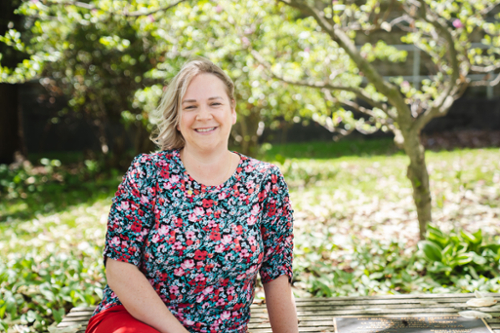 "I'm grateful to Christine for taking the time to nominate me. For someone as hardworking as her to take the time to submit the nomination means as much as getting the award itself." said Edwards. "Accepting this award was difficult because I know a lot of people in the faculty working tirelessly and want them to be able to share in it as well. I'm really grateful for the recognition and flattered that I was awarded."
Edwards is well known for her compassion as well as always finding time to help others. This frequently extends outside the scope of her job responsibilities, in fact, sometimes her compassion crosses international borders.
"Kristen is available to provide kind and compassionate support to students in need (academically and emotionally)." stated Christine Ellwood, Graduate Program Coordinator in the School of Biomedical Engineering. "Her care and compassion for people is highlighted again in her recent volunteer work with the Ukrainian Center collecting and sorting through donations to support the people of Ukraine."
With the rise in mental health obstacles for students, challenges from facing two years of COVID-based obstacles, the Graduate and Postdoctoral Studies Team have seen a lot of unpredictability. However, for Edwards, it's not always just the technical aspects of the job that need to be addressed.
"I feel like the work is one thing. Most people can learn how to do a task or a job." said Edwards "But for me, the focus has always been on trying to build relationships with my colleagues and with students and from that comes trust and cooperation."
Western Engineering congratulates Kristen Edwards on her positive impact over the last year.
Awards of Recognition consist of acknowledgment on a plaque, as well as a plaque/gift and a certificate for the winner(s), presented at the annual awards banquet on Thursday, May 26th, 2022.