Engineering alum sets the entrepreneurship trail ablaze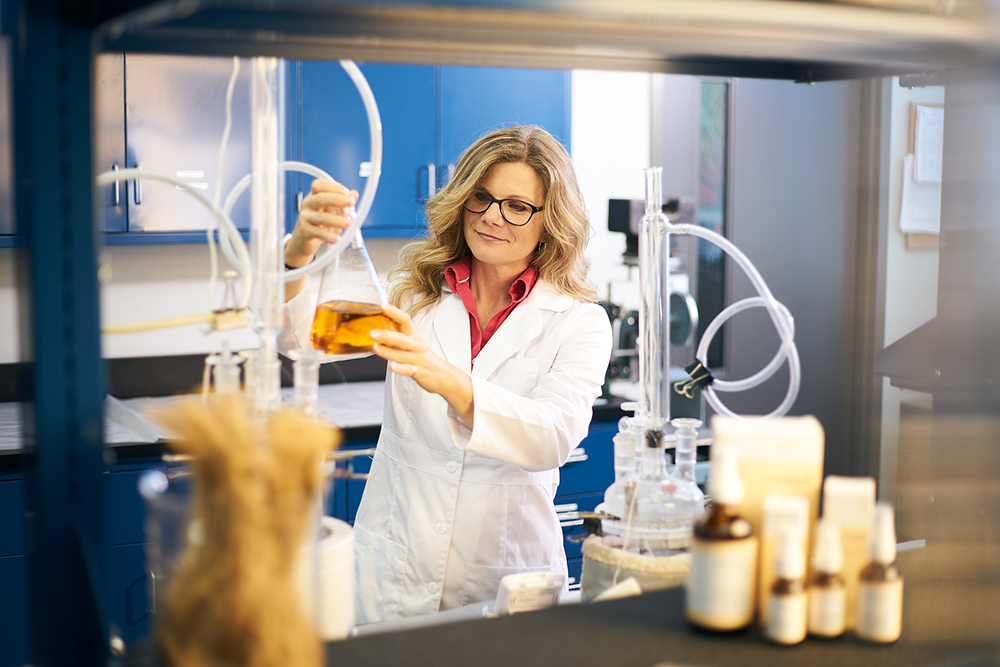 Jennifer Grant, BESc'94, MESc'95, BEd'96, President of Dell Technologies Laboratories and Founder of empyri (submitted photo)
Jennifer Grant, BESc'94, MESc'95, BEd'96, has always had a love for product development and walking the manufacturing floor. It is where she feels at home. 
We caught up with Grant, president of Dell Tech Laboratories and founder of empyri, to learn more about her career journey and to discover her words of wisdom for the next generation of engineering entrepreneurs.  
Tell us about your career journey and your current role at Dell Tech Laboratories 
My engineering career started back in 1997 working for Trojan Technologies as a project manager overseeing million-dollar installations and I was quickly funnelled into management positions where I polished my leadership skills.  
In 2005 I launched Cenabal Gourmet Organics, an organic salad dressing company that was featured on the hit CBC show, Dragons' Den. I got nationwide distribution for that business and had what I call, "a quick MBA" having to learn everything from negotiating a term sheet to investing. It was a steep incline of learning, but it set me up to be a serial entrepreneur. Since then, I have run businesses for other people and I have also commercialized novel technologies. I launched empyri, a cannabis infused skin care line of products in 2019 just before COVID, but I have been the president of Dell Tech Laboratories, a regulatory compliance firm, since 2016. At Dell Tech we register specialty chemical products for global companies to buy, sell, market and distribute their own chemicals in Canada. We also specialize in product safety and offer laboratory services. 
In my role, I oversee all business operations including finance, investments and growth. We have maximized our organic growth over the last five years and I am very excited about the growth prospects for the future.  
What inspires your love for product development and why did you launch empyri?
I was a very creative kid who loved arts and crafts and drama. Even though engineering requires some sharp math and science skills, I think it also benefits from a high level of creativity. So, product development has always been about tapping into my creative side, whether it was at Trojan or creating a skin care line — product development has always helped me tap into that creative realm. 
I launched empyri to help with adult acne, but I noticed that it helped to improve not only my face but also my chest and the overall health of my skin. It's a product for young and mature individuals who need to moisturize their skin or reduce the look of fine lines.  It's not just for acne, but one system that treats numerous skin conditions. 
The key is in the ingredients. Unlike other products on the market, empyri does not contain THC or CBD. Instead, we use friedelin which is an anti-inflammatory compound found in cannabis roots and is used in traditional Chinese medicine for women's health; hemp seed oil which is high in a compound called linoleic acid used to thin out your sebum and clear your pores; and hydrolyzed hemp seed extract, a creamy extract from hemp seeds clinically proven to improve the health of your skin and hair. 
What is the greatest lesson you have learned in your career? 
I have been engaged in industry and business for over 30 years and the greatest lesson I have learned so far is that it's the team, not the product. The team of people you have surrounding you is way more valuable than a good idea or a good product. You can have an amazing idea and no team and go nowhere, or you can have a good idea and a great team which will take you way further. 
Additionally, I used to think that networking was a waste of time and I convinced myself that I didn't need to do it. I was wrong. Networking helped me tap into a community of like-minded people that share my vision and passion. It is a very important activity. 
How has your time and education at Western in Chemical/Bio-Chemical Engineering influenced your career development?
I was always a lone wolf and used to think I could do everything on my own. However, in my second year of engineering, I realized that teamwork was critical to success. I had to lean on people and not just depend on myself and my own intellect. It was pretty humbling. 
Today, in business, I depend deeply on my team, my support staff, and my networking community to solve problems. I treasure the experiences I had at Western because they taught me how to solve complex problems and today, I have a deep belief that whatever problem comes my way, I can solve it. 
What advice would you give to other engineering entrepreneurs on commercializing engineering technologies and developing a business?
Work on strengthening your tenacity as much as you work on your technology. A good idea is only a good idea unless there is someone with the determination to push it forward, specifically in engineering technology. 
Also, don't be afraid to freeze your design. Your design does not need to be perfect but good. One of the things I've noticed in working with engineers is their desire to tweak and revise products with the aim of making it better. Freeze your design, push it to market and then keep track of all the improvements you make.
You have been an Engineering Lecturer, guest speaker, and mentor. What does it mean to you to give back to Western and to empower women?
I am very passionate about having more women in engineering and it is an honour and pleasure to serve the Western Engineering community.  It is important that I stay connected to Western and give back because it was at Western that I found opportunities to grow, where I discovered engineering, and where I was taught the tenets for success.   
I believe that engineering is an incredible career for women, and it is my great hope that my story will connect with young women and inspire them to consider engineering as a viable career.