PhD student uses grant to empower underrepresented youth in STEM
Western Engineering News | October 7, 2021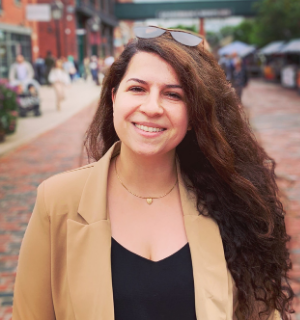 Environmental engineering PhD candidate Sadaf Mehrabi recently received an NSERC Student Ambassador grant to support the promotion of STEM to Canadian youth. 
The initiative was launched in 2018 to encourage post-secondary students to serve as mentors and share their science and engineering experience with youth from underrepresented and disadvantaged groups in STEM.
"As a woman in engineering and an immigrant, I myself am from underrepresented groups," said Mehrabi. "I am beyond excited and grateful to receive this grant, since it is my first step towards one of my dream career goals to empower underrepresented groups in STEM and raise awareness about equity, diversity and inclusion."
Mehrabi will use the $1,000 grant to educate Ontarian rural female youth on environmental engineering and water treatment processes — her area of expertise — and plans to emphasize the need for improved EDI, particularly in engineering programs.