Western Engineering researcher and alumnus earn Ontario Professional Engineers Awards
Western Engineering News | April 5, 2021
The Ontario Society of Professional Engineers (OSPE) and Professional Engineers Ontario (PEO) recently announced its 2021 Ontario Professional Engineers Awards (OPEA) recipients, recognizing industry innovators and business leaders for their excellence and achievement in engineering.
Western Engineering alumnus and Chief Engineer & Executive Director in the Engineering & Construction Services (ECS) for the City of Toronto, Michael D'Andrea, P.Eng, BESc'84, MESc'86, earned the Engineering Medal for Management, and Civil and Environmental Engineering Professor Moncef Nehdi earned the Research and Development Medal. Both recipients will be honoured at the OPEA's event in November 2021.
"I am continuously impressed by the members of our Western Engineering community who receive such recognition for their innovation and excellence in their field of work," said Engineering Dean Ken Coley. "On behalf of the Faculty, I extend my congratulations to Michael and Moncef on these well-deserved honours."
---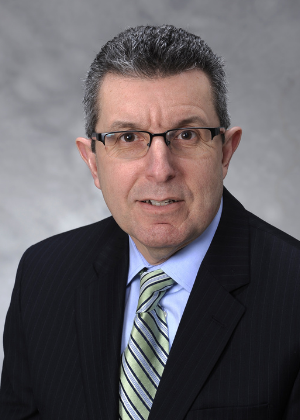 D'Andrea has worked with the City of Toronto for 23 years and currently oversees a team of over 620 professional and technical staff providing engineering design and construction services for internal clients including Toronto Water, Transportation Services, Solid Waste Management Services; and external clients such as the Toronto Transit Commission, utility companies and the development industry. In 2020, the team delivered an estimated $1.1 billion in municipal capital works.

D'Andrea led the transformation of the Engineering & Construction Services Division into a high performance team able to meet growing service demands in the face of budgetary constraints, through a transformational organizational restructuring and instituting several continuous improvement initiatives including division-wide key performance metrics.
Under D'Andrea's leadership, the Division is delivering some of Canada's largest infrastructure projects and programs of their kind, such as:
Gardiner Expressway Strategic Rehabilitation Plan, Wet Weather Flow Master Plan's Don River and Central Waterfront Project, Basement Flooding Protection Program, and Ashbridges Bay Wastewater Treatment Plant Outfall Tunnel and Effluent Ultraviolet Disinfection System.
Outside of D'Andrea's role with the City, he supports his alma mater as a member of Western University's Civil & Environmental Engineering Advisory Committee, where he shares his breadth of knowledge and experience to ensure the program remains one of the best in Canada.
"I am deeply honoured to receive the Engineering Medal for Management," said D'Andrea. "I am immensely proud of the work and accomplishments of my high performing team of professional and technical staff. Many thanks are extended to my colleagues and engineering consultants and contractors who have supported our work."
"I would like to acknowledge Professor Emeritus Dr. Raouf Baddour, whose consummate professionalism, unfailing enthusiasm and strive for excellence provided career-long inspiration. Who could have imagined that my research using a one cubic metre plexi-glass tank in Western's Civil Engineering Hydraulics Laboratory would eventually lay the foundation for the development of a plan to clean up Toronto's waterways, waterfront and beach areas?"
---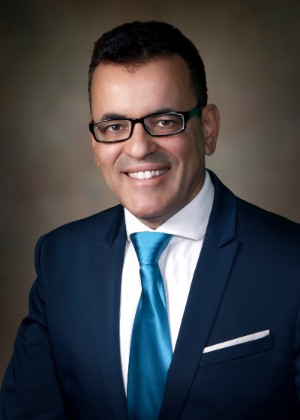 A fellow of the Engineering Institute of Canada, the American Concrete Institute (ACI) and the Canadian Society for Civil Engineering (CSCE), Nehdi is a recipient of several awards including the CSCE's Horst Liepholz Medal, CSCE's Whitman Wright Award, the Bill Curtin Medal from the United Kingdom's Institution of Civil Engineers (ICE), the Ontario Premier's Research Excellence Award, the ACI's Young Member Award for Professional Achievement, the American Society of Engineering Education (ASEE) Faculty Fellow Award for Excellence in Engineering Education, the Mohan Mathur Award for Excellence in Teaching, along with several other recognitions and best paper awards.
As a registered Professional Engineer in Ontario, Nehdi has provided technical services for world landmark projects including two of the world's tallest buildings, the world's largest water pumping station, and the world's largest pedestrian bridge. A prolific author with more than 350 peer-reviewed publications, he was ranked by the Shanghai Global Ranking among the world's 60 most cited civil engineers, and in the top one percent of the world's scientists by a Stanford University Ranking. Nehdi has also been active in several technical committees and learning societies. He is currently Chair of ACI's Committee 555, Vice-Chair of the Materials Division of CSCE, and was recently Co-Chair of NSERC's Discovery Grant Evaluation Group 1509. Nehdi is Associate Editor of the Canadian Journal of Civil Engineering and a member of the advisory or editorial boards of five other technical journals.
"I am thrilled and truly humbled to know that our transdisciplinary and multisectoral research has been awarded the PEO's Engineering Medal for Research and Development," said Nehdi. "I am so grateful to all the early-career researchers who, through the years, made my research team inclusive, diverse and welcoming. Their creative and inspiring work has contributed not only to improving the quality of life of Canadians, but also that of many disadvantaged communities around the globe."