Nehdi elected Fellow of the Engineering Institute of Canada
Western Engineering News | December 16, 2020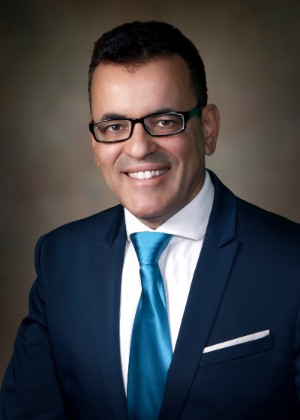 Civil Engineering Professor Moncef Nehdi has been elected a 2021 Fellow of the Engineering Institute of Canada, in recognition of exceptional contributions to engineering and service to the profession and society.
Nehdi is an award-winning academic, researcher, teacher and industry manager, specializing in civil infrastructure and sustainability of the built environment.
"Being honored by Canada's longest-standing engineering society is truly humbling," said Nehdi. "This is a tribute to my graduate students, past and present, for their creative, impactful and inspiring work. I am so grateful to all of them."
A fellow of the American Concrete Institute (ACI) and the Canadian Society for Civil Engineering (CSCE), Nehdi is a recipient of several awards including the CSCE's Horst Liepholz Medal, CSCE's Whitman Wright Award, the Bill Curtin Medal from the United Kingdom's Institution of Civil Engineers (ICE), the Ontario Premier's Research Excellence Award, the ACI's Young Member Award for Professional Achievement, the American Society of Engineering Education (ASEE) Faculty Fellow Award for Excellence in Engineering Education, the Mohan Mathur Award for Excellence in Teaching, along with several other recognitions and best paper awards.
As a registered Professional Engineer in Ontario, Nehdi has provided technical services for world landmark projects including two of the world's tallest buildings, the world's largest water pumping station, and the world's largest pedestrian bridge. A prolific author with more than 350 peer-reviewed publications, he was ranked by the Shanghai Global Ranking among the world's 60 most cited civil engineers, and in the top one percent of the world's scientists by a Stanford University Ranking. Nehdi has also been active in several technical committees and learning societies. He is currently Chair of ACI's Committee 555, Vice-Chair of the Materials Division of CSCE, and was recently Co-Chair of NSERC's Discovery Grant Evaluation Group 1509. Nehdi is Associate Editor of the Canadian Journal of Civil Engineering and a member of the advisory or editorial boards of five other technical journals.
---
Founded in 1887 and established as The Engineering Institute of Canada in 1918, the EIC develops and promotes continuing education, initiates and facilitates interdisciplinary activities and services and leads member societies in defining and building the future of engineering.  EIC is committed to advocating the values and benefits of engineering.
Read the official announcement in the Engineering Institute of Canada's news release.