Tim Kwan receives 2020 L.S. Lauchland Engineering Alumni Medal
Western Engineering News | June 4, 2020
Each year, Western Engineering presents the L.S. Lauchland Engineering Alumni Medal to a worthy alumni based on their outstanding contributions to the engineering profession, business leadership and community.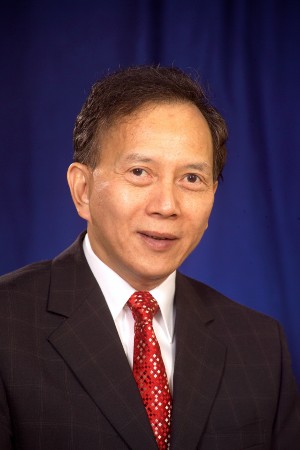 The 2020 recipient of the Lauchland Medal is Tim Kwan, BESc'73, Founder and President of Sheppard Group and Chairman of the Mon Sheong Foundation.
"I am very honoured to receive this award," said Kwan. "I was very fortunate to have Professor Lauchland teach a few of my courses in Electrical Engineering. Working on my 4th year thesis, I consulted Professor Lauchland on his views of the program, particularly for first and second-year students. He was most generous with his time for me."
Kwan was born in Hong Kong and came to Western as an international student to earn a Bachelor of Engineering Science in Electrical Engineering. Following graduation, he settled in Toronto and received his DBA from the University of Toronto's Rotman School of Management.
In his professional career, Kwan established the Sheppard Group in 1985, a Toronto based real estate development and construction company.
Through his business leadership, Kwan has provided employment for many people over the years and contributed to the growth of the GTA. The Sheppard Group has been involved in both the development and construction of a broad range of commercial and residential projects, including Hunter's Point in Richmond Hill, Sheppard Point in Scarborough, Dixie Park Centre in Mississauga and the Kings Landing on Queens Quay in Toronto.
Despite his demanding professional career, Kwan began to volunteer with the Mon Sheong Foundation in 1994, and served in many capacities over the past 26 years. He is currently the Chairman for their Board of Directors, Chair of the Seniors Home Committee and Chair of the Private Care Committee. During this time, Kwan has also volunteered as a member of the Sunnybrook and Mount Sinai Hospital Foundations and on the National Seniors Council of Canada.
For the past 26 years Kwan has helped to build senior care facilities and nursing homes to serve the elderly in the Canadian community. He is a driving force behind several new long-term care facilities and independent senior living residences. 
"I have a lot of satisfaction in knowing we are able to care for many in various locations with the integrated continuum of facilities," said Kwan.
To further advance support for seniors, Kwan and his associates have engaged Western Engineering researchers to work on a wearable device that provides real-time alerts for residents who may be suffering a medical emergency.
In 2018, Kwan received the Senate of Canada Sesquicentennial Medal, and in 2019, he received the Chinese Canadian Legend Award – one of the most prestigious and influential awards to acknowledge the tremendous efforts of Chinese Canadians in contributing to the community.
Kwan has generously provided funding for the Western Engineering community as well, establishing seven student awards, which support up to nine Western Engineering students each year. Of those awards, only one is named after Tim, Jane and their son Brian Kwan. The other six are named in honour of people who hold a special place for Kwan, including his two grandsons Jack and Carl, Western's former President Amit Chakma, former Western Engineering Dean Andrew Hrymak, current Dean Ken Coley, and Professor Robert K. Swartman, who taught Kwan when he was a student in engineering.
Western Engineering congratulates Kwan on receiving the well-deserved 2020 L.S. Lauchland Engineering Alumni Medal, and would like to extend a sincere thank you for his outstanding contributions to the engineering profession, business leadership and community.