Honouring exceptional commitment in a year of change
*The orgininal article was posted to Western News - December 11, 2020
In a year marked by upheaval and change, one thing remained the same – a commitment to excellence demonstrated by staff at Western. From faculties to research, from student to staff support, presented here are the recipients of the 2020 Western Award of Excellence.
This award represents the highest level of campus-wide recognition for the exceptional performance of Western staff.
Nominated by faculty, staff, students and alumni, winners are chosen for their exemplary service, creativity and innovation, the ability to share their knowledge and expertise and their capacity to foster their values of integrity and respect across campus.
The 2020 recipients will be formally celebrated at a virtual ceremony on Monday, Feb. 1 at 1:00 p.m. Those planning to attend are asked to register in advance.
---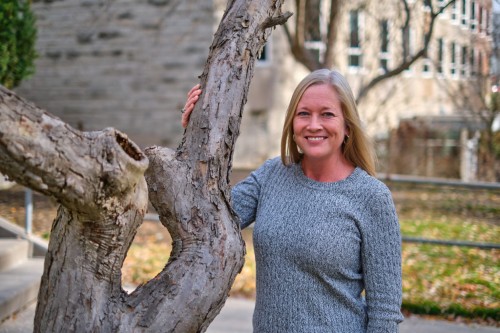 Terra Ahrens
Director of Development, Faculty of Engineering
Throughout her 20 years at Western, Terra Ahrens has risen through the ranks, while raising millions in philanthropic and research funds for the Faculty of Engineering, Mustang athletics, and the Ivey Business School. Terra's "professionalism, strategic thinking and donor-centered approach" inspires her colleagues, who also appreciate her positive attitude, compassion for others and collaborative approach. As the director of development in Western Engineering, Terra is highly skilled and strategic at matching philanthropic interests of alumni and corporate donors with Western's highest priority needs, including student support, infrastructure and research chairs. Terra recently led her team in nearly doubling their fundraising target, while onboarding a new dean, a process now being incorporated into a broader onboarding approach for deans and academic leaders across campus.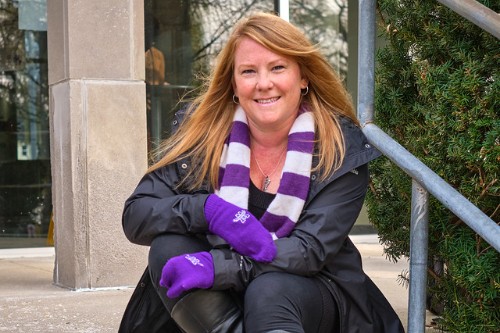 Clare Tattersall
Manager, Undergraduate Services, Faculty of Engineering
As Engineering's manager of undergraduate services, Clare Tattersall is recognized as one of "the best role models at Western for her caring and effective relationships with her peers and students." Clare's efforts include countless one-on-one meetings with students and an engineering support group she offers bi-weekly on her lunch hour for those struggling with anxiety or loneliness. While she consistently goes above and beyond to help, a colleague notes Clare's "actions are always guided by the tenet that the responsibility for success lies squarely with the students," increasing the long-term impact of her counsel. Clare's leadership is credited for Western Engineering being recognized by the National Council of Deans of Engineering and Applied Science for the faculty's approach to supporting the mental health of students.