Alumnus promotes real-world learning experience for students
Western Engineering News | December 14, 2020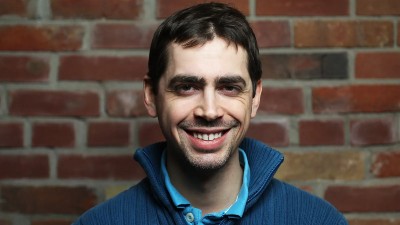 Everything civil engineering alumnus Tim Fernihough learned during his time at Western has influenced his ability to face challenges head on throughout his career — even though it doesn't involve designing bridges, he jokes. 
Fernihough graduated from Western in 2009 with a dual degree in computer science and civil engineering. Upon graduation, he went on to co-found Toronto-based software studio Myplanet, and is now the Director of IT and Standards & Compliance.
As Director of two areas of the company, Fernihough has a hand in many facets of the business, including telecommunications, IT and security, research and development and operationalization of project and product delivery standards. Since the company's inception in 2009, Myplanet has grown to 110 employees with offices in Vancouver and Costa Rica, as well as satellite spaces in Chicago, London and Boston.
"I routinely tell myself I will return to working in the civil engineering field one day," says Fernihough. "But then I remind myself that I use my engineering degree every day — both personally and professionally." 
Fernihough is an avid proponent of multi-disciplinary programs, and he notes that additional experiences like internships, concurrent degrees and entrepreneurial streams, combined with his education, are the anchor in everything he does.
In 2011, Myplanet initiated its Fellowship program, which offers students an experience to complement their post-secondary education. The fellowship focuses on design, development and business process, and it has been run in various locations across Canada. For the past two years, the program has been held internationally in Costa Rica with local attendees in partnership with Manatí, a local software development company. Fernihough serves as the Fellowship coordinator and primary instructor.
"Our two organizations met at a technology conference and spent about two years working together on projects," says Fernihough. "We then realized there was a unique opportunity to run the program in Costa Rica and work together to help grow both of our organization's teams and capabilities."
Students spend the first week learning technology stacks and delivery processes, while the second week is spent putting what they've learned into practice by building prototypes for charities.
"[This program] allows us to give back to the community and also gives us an opportunity to identify individuals who might be a good fit to join our organizations."
This year, however, the pandemic brought plans for the 2020 fellowship to a halt. Although Fernihough and his team keep finding better ways to collaborate digitally, a significant component of the fellowship experience involves team bonding over shared learning and problem-solving.
In terms of what's next for Myplanet, the organization aims to become remote-first, embracing remote engagement and growing a larger remote workforce.
"Growth is always in our trajectories, but given the massive shift in the world due to COVID-19, we've tried to take what lessons we can from it and improve the experience for our employees, candidates, customers and prospects," says Fernihough. "When the world returns to a modified sense of safety and normalcy, we will be a stronger company because of it and more ready to confront the challenges."
When Fernihough inevitably comes to that bridge of new challenges, he is well equipped to cross it.