Alumnus 'Lyfts' company to new heights
Western Engineering News | October 5, 2020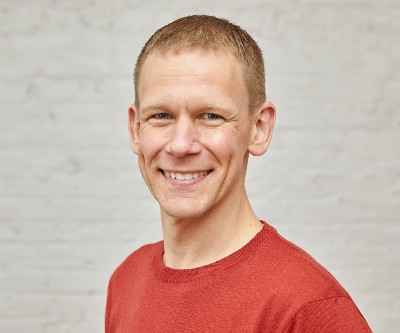 Western Engineering alumnus Peter Lukomskyj, BESc'96, has always seen himself as an entrepreneur. He started his first business directly out of Western Engineering, inspired by a fourth-year project that merged his love of skiing with his education to adapt the nozzle design for artificial snowmaking and use additives to improve the quality of the snow.
Upon graduation, Lukomskyj and his then-girlfriend — now his wife — Jennifer Millar, BSc'96, founded Kanik Technologies and spent the next few years trying to get the business off the ground.
"We had a lot of fun, but also learned a lot about the tough realities of running a business," said Lukomskyj. "I went on to help grow other exciting start-ups over the years that followed."
Lukomskyj's first major engineering project involved the design of a 50,000 square-foot electronics manufacturing facility for Edmonton's ThermicEdge Corporation, as well as going on to supervise its construction. In an interesting twist of fate, Lukomskyj ended up leading an employee buyout of ThermicEdge within a year, relocating the manufacturing facility and rebranding the company under the name of ZiMARC. 
Lukomskyj's career really took off at Sophos, a UK-based security software provider, where he was fortunate to have some incredible mentors and was given opportunities to work on the technical side as a product manager, introducing ground-breaking products. 
Since then, Lukomskyj has taken on executive roles for various Vancouver-based technology companies, where his technical background, combined with his business expertise, has served him well in positions such as COO and SVP of Products.
Lukomskyj has created a career for himself by taking international companies to the next level, and his current role as General Manager for Lyft, British Columbia, is no exception.
Navigating today's new normal in a new business
Before January 2020, Vancouver was the largest city in North America without ridesharing.
"The idea of bringing a visionary brand like Lyft to the city sounded like a lot of fun," said Lukomskyj. "I loved the idea of bringing positive change to the region's transportation through technology. I knew there was going to be stiff competition, but something I've enjoyed in all my roles is the thrill of strategizing to outsmart the leaders in any industry."
After working with the organization for only a little over a year, Lukomskyj noted the significant impact the COVID-19 pandemic imposed on Lyft. After just two months of operations in Vancouver, Lyft found itself in a state of emergency, and, within days, ride requests experienced a sharp decline.
"Throughout the pandemic, people still needed to take essential trips to grocery stores and food banks, essential workers needed to get to their jobs, and there was still a community of drivers looking to work," said Lukomskyj.
To facilitate these critical rides, and to continue to offer earning opportunities for drivers, Lyft partnered with 10 non-profits and health-worker unions across Metro Vancouver, providing free ride credits to those who needed them (e.g., Greater Vancouver Food Bank, Hospital Employees' Union, Covenant House Vancouver).
The pandemic has affected Lyft's employees personally as well, as they adjust to their new situation, which, for many, includes caring for children at home, caring for elderly relatives and coping with feelings of disconnect from friends and family.
"I have tried to lead with empathy and understanding," said Lukomskyj. "Dr. Bonnie Henry, our Provincial Health Officer in BC, has coined the phrase 'Be Kind. Be Calm. Be Safe.' These are the words I try to live by when working with my team."
Faced with the challenges of conducting business in today's new normal, Lukomskyj shared some advice for the next generation of leaders entering the engineering field — advice he has exemplified throughout his entire career.
"Embrace the opportunities life throws your way, and learn from the challenges that will inevitably come up. Failures are just part of the game. Engineers are fundamentally optimists, so let this optimism carry you through life."