Alumna flies in the face of adversity

One of Canada's CH-148 Cyclone helicopters practices landing procedures on HMCS Halifax off the coast of Nova Scotia on 27 January 2016. Photo: Ordinary Seaman Raymond Kwan, Formation Imaging Services, Halifax.
Western Engineering News | March 9, 2020
In 1979, as a young woman with a keen interest in aviation, Western Engineering alumna Pam Lewis, BESc'83, PEng, CD, joined the military upon graduating high school in hopes of becoming a pilot with what is now called the Royal Canadian Air Force (RCAF).  
At that time, however, women were not accepted into the Royal Military College of Canada and were prohibited from becoming pilots in the Air Force.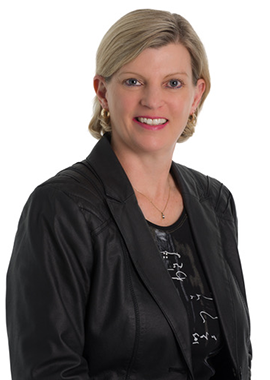 "As I was reconsidering my options, my mother contacted the recruiting centre to inquire about why women weren't allowed to become aircrew," said Lewis. "She was told that a trial was starting that summer (1979), and if I became an Aerospace Engineering Officer, I could eventually reclassify to pilot if the trial was successful."
Essentially being forced to find a plan B, Lewis joined the military in the Regular Officer Training Program (ROTP), which provided her the opportunity to attend any Canadian university that offered an engineering program. Lewis chose Western.
"When I attended Western, the engineering faculty was still rather small," said Lewis. "We graduated about 100 engineers in 1983, only 12 of whom were women. I was the only woman in mechanical engineering, but I was very privileged to have worked with such a wonderful group of guys. They were supportive, inclusive and protective, whether we were in class, studying together or going out for drinks."
Lewis's fondest memory of Western is the close bond she built with her male peers as they collectively faced the academic rigours of Western's engineering program.
"There's nothing like adversity to bring a group closer together, and many of us remain friends to this day," she added.
Today, Lewis is the head of Airworthiness Certification for the Department of National Defence (DND) in the Directorate of Technical Airworthiness and Engineering Support (DTAES). Prior to her current role, Lewis served for 13 years as an Aerospace Engineering Officer in the Air Force.
DND is responsible for the regulatory oversight of all military aviation in Canada. Lewis and her team are responsible for managing the initial type certification of new military aircraft fleets, which involves the demonstration of compliance to roughly 800 requirements across 10 different specialty areas, including software, structures, flight dynamics, human factors and cyber security. 
While Lewis did obtain her private pilot license in the summer of 1980,* she decided to pass on the opportunity to become an Air Force pilot because she felt more drawn to engineering.
"My work in DTAES is fascinating," said Lewis. "And I love every aspect of the challenges that come with resolving complex problems on 23 different aircraft fleets over a number of different specialty areas."
In terms of a career highlight, Lewis is especially proud of the five-year period when she managed the certification of the new Cyclone maritime patrol helicopter. The Cyclone is the first certified, fully fly-by-wire helicopter among Canada's allies worldwide, and it is unique to the RCAF.
"Much of this work required understanding the fascinating and complex control laws used to program the flight control computer software," said Lewis. "Given that I'm a mechanical engineer, software is not in my comfort zone, but this provided me with an excellent learning experience."
Backtracking to the point in time when her curiosity for aviation and all its complexities began, Lewis noted that her passion stemmed from her father's example. He was an aviation buff from the time he was an Air Cadet during the Second World War, and while he was too young to join the war effort, he held an avid interest in military aviation throughout his entire life.
"My father took me on my first flight when I was 5," said Lewis. "And I have never looked back!"
Pursuing an education and career in engineering at a time when women in STEM were few and far between – or, in some instances, not even permitted to join a profession – meant consistently being faced with adversity. But Lewis persevered. She has gone from being held back from pursuing her passion over 40 years ago, simply because of her gender, to becoming a notable leader in the field of Aerospace Engineering, which she loves. 
*In 1980, the Royal Military College of Canada changed its admission rules and started to accept female candidates for the first time; 1980 was also the first year that women were accepted into the Royal Canadian Air Force as military pilots.