Western Engineering welcomes three new faculty members
Western Engineering News | September 13, 2019
Over the course of the summer, Western Engineering welcomed three new faculty members to its team.
---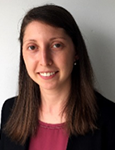 Dr. Naomi Klinghoffer joined the Department of Chemical & Biochemical Engineering on August 1, 2019 as an Assistant Professor in Sustainable Chemical Engineering. 
Dr. Klinghoffer received her PhD degree in Earth & Environmental Engineering from Columbia University in 2013. She has worked as Principal Engineer at Gas Technology Institute since 2014 in Des Plaines, Illinois and as a PDF at City College, City University of New York between 2013 – 2014.
Dr. Klinghoffer's research focuses on catalytic and thermochemical conversion of low grade materials, such as biomass, waste, and CO2 into valuable products such as fuels and chemicals. This includes developing gasification processes for biomass and waste, understanding and enhancing catalytic properties of biochar, and developing advanced catalytic reactors for fuels synthesis. 
---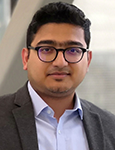 Dr. Arghya Paul joined the Department of Chemical & Biochemical Engineering on August 1, 2019 as an Associate Professor and CRC Tier II in Advanced Cell-Instructive Materials and Biotherapeutics. He is also jointly appointed with the Department of Chemistry.
Dr. Paul received his PhD degree in Biomedical Engineering from McGill University in 2012. After nearly two years of PDF at Harvard-MIT Division of Health Sciences and Technology (Cambridge, MA), in 2014, he joined Department of Chemical and Petroleum Engineering at University of Kansas as Assistant Professor.
Paul is an emerging leader in the field of Biomaterials, Engineered Nanomaterials and Regenerative medicine. He has extensive teaching experience on undergraduate courses on chemical engineering thermodynamics and introduction to bio-medical engineering. 
---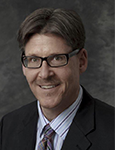 Don Uffen joined the Centre of Engineering Leadership & Innovation and the Department of Mechanical and Materials Engineering as a Limited Term Lecturer, effective September 1, 2019. Don will also serve as the Director of Integrated Engineering.
Uffen was most recently the Manager of System Engineering at General Dynamics Land Systems Canada. He has also taught Engineering Leadership at Western Engineering as an adjunct lecturer since 2015. He previously worked at Diamond Aircraft and Aastra Aerospace. Uffen holds a Bachelor of Applied Science (Engineering Science, Aerospace Option) from the University of Toronto and a Master of Applied Science degree from the University of Toronto, Institute for Aerospace Studies. He will be teaching ES 1050, ES 4480, ES 4498, and  ES 4499 this upcoming year.
---
Western Engineering is proud to have Dr. Klinghoffer, Dr. Paul and Uffen join the Faculty of Engineering as we continue to expand our faculty and strive for excellence in all we do.