Western Engineering welcomes three new faculty members
Western Engineering News | July 24, 2018
Effective July 1, 2018, Western Engineering welcomed three new faculty members to its team.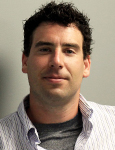 Dr. Daniel Langohr joined the Department of Mechanical and Materials Engineering as an Assistant Professor.
He received his BASc and MASc degrees in Mechanical Engineering from the University of Waterloo, and his PhD from Western University in Biomedical Engineering, where he specialized in the tribology, design, and assessment of orthopaedic implants. Dr. Langhor also completed a post-doctoral fellowship at the Lawson Health Research Institute focusing on the contact mechanics of the wrist. As well, he has experience in industry in process engineering, manufacturing engineering, and predictive maintenance.
His research interests include the design and analysis of orthopaedic joint replacement implants, computational and in-vitro tribological assessments of interacting surfaces, and finite element analysis of mechanical and biological structures.
---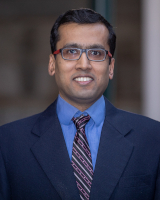 Dr. Ayan Sadhu joined the Department of Civil and Environmental Engineering as an Assistant Professor.
He completed his PhD from Waterloo in 2013, in the field of structural health monitoring. Prior to joining Western, Dr. Sadhu was an Assistant Professor at Lakehead University (2014-2018). He also worked in the Dynamics team of General Electric (GE) Aviation after completion of his MTech degree from IIT Kanpur.
His team is working towards developing remote and autonomous techniques to assess faults and mitigate failures in structures. They focus on addressing the practical challenges of structural health monitoring while harnessing the capability of modern sensing technology. Dr. Sadhu's current projects involve both theoretical as well as experimental research in areas including data-driven structural condition assessment, damage detection and pattern recognition, vibration control, human-structure interaction, and information modeling techniques of large-scale structures.
---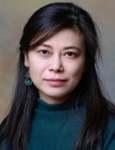 Dr. Ying Zheng joined the Department of Chemical and Biochemical Engineering as a Professor.
Before joining Western, Dr. Zheng was a tenured Chair and Professor of Chemical Reaction/Catalysis Engineering at the University of Edinburgh, UK. She received her undergraduate degree in 1991, and master's degree in 1994, both in chemical engineering from Northwest University in China. She completed her PhD in Chemical Engineering in 1999 at Western University under Dr. Jesse Zhu. 
Dr. Zheng began as an Assistant Professor in the Department of Chemical Engineering at the University of New Brunswick in 1999, where she was promoted to Associate Professor with Tenure in 2004 and to full professor in 2008. She was awarded the Canada Research Chair (Tier II) in Chemical Process & Catalysis in 2012, which she held for 5 years. In 2015, she joined the University of Edinburgh as Chair and Professor of Chemical Engineering/Reaction Engineering.
Dr. Zheng is a well-known researcher in the field of Catalysis and Reaction Engineering in North America. She has authored over 130 refereed publications and developed 10 patentable technologies, a couple of which have been transferred to industrial practice.
---
Western Engineering is proud to have Drs. Langohr, Sadhu and Zheng join the Faculty of Engineering as we continue to expand our faculty and strive for excellence in all we do.