Western Engineering Outreach bolstered by $10,000 Prosperity Fund grant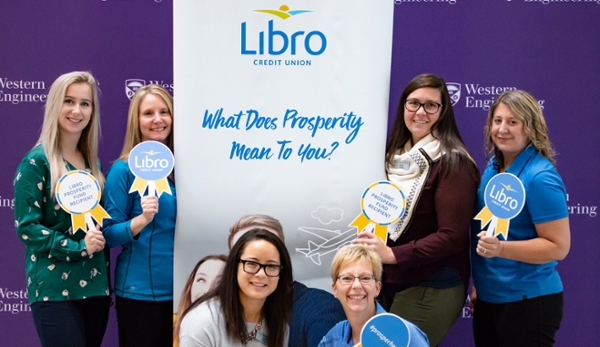 Western Engineering News / September 13, 2018
For the second year running, Western Engineering Outreach has been awarded a grant from Libro Credit Union as part of its investment in programs and communities across southwestern Ontario. Libro's Prosperity Fund initiative is designed to invest in people, communities and enterprises to bring purpose and prosperity to the awarded regions.
Western Engineering Outreach has big plans for the allocation of the funds. With one of the fund's criteria focusing on "marginalized members of the community, including skills development, employment and self-employment," Outreach intends to use the grant to focus on local Indigenous communities.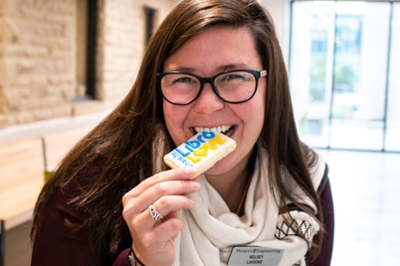 For Outreach, partnering with First Nations communities to assist in providing programming is not unfamiliar. This summer, Outreach joined with Six Nations Polytechnic and ACTUA, an education outreach organization, to offer a credit-on-the-land program. This program provided students with a chance to participate in a number of engineering and science-focused learning opportunities, which research shows is most effective through land-based learning and indigenous perspective.
The coming year will see Outreach using the grant money to continue pre-existing partnerships with both Chippewas of the Thames First Nation at Antler River Elementary and Oneida Nation at Standing Stone. Western Engineering Outreach implements science and engineering workshops both on-site and on-campus that enhance elementary curriculum.
"The workshops that we offer not only teach STEM concepts, but also inspire students to see the possibilities that a career in STEM could hold. We are very excited for what this new year will bring!" said Joanne Moniz, Manager, Engineering Outreach Programs.
Bolstered by the Libro's Prosperity Fund grant, Western Engineering Outreach has an exciting school year filled with STEM workshops and engagement to look forward to.