Western Engineering Outreach Receives $90,000 NSERC Grant for Women in Engineering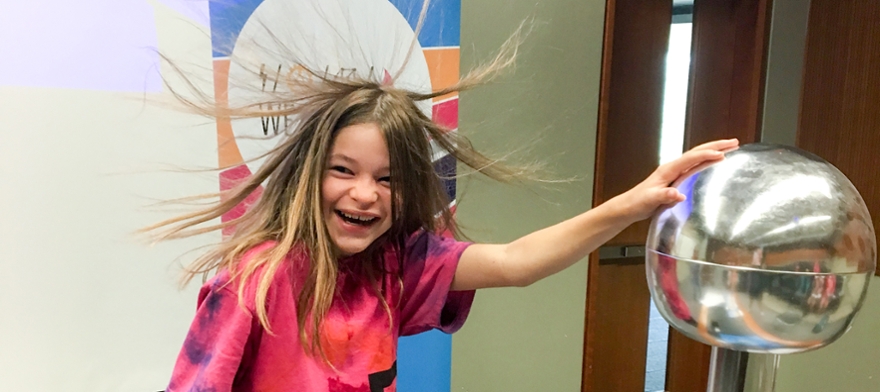 Western Engineering News | September 20, 2018
Western Engineering Outreach was successful in its PromoScience application for the expansion of Women in Engineering outreach programs. PromoScience, a program offered by the Natural Sciences and Engineering Research Council of Canada (NSERC), financially supports organizations that promote STEM fields to young Canadians.
The application was made by Western Engineering Outreach in partnership with Dr. Hesham El Naggar and the Department of Civil and Environmental Engineering and represents a three-year commitment to a total of $90,000. Distributed at $30,000 a year, the funding will be used to support and grow the Women in Engineering outreach programs at Western Engineering, with a strong focus on mentorship and career exploration.
Currently, Outreach supports many Just for Girls programs to help young women in elementary and high school explore the world of engineering. In partnership with the Ontario Network for Women in Engineering, Western Engineering will host Go ENG Girl on October 13 in London and October 20 in Sarnia, where young women spend the day taking part in engineering activities like 3D modeling, creating UV LED wands and listening to prominent female engineering speakers.
The PromoScience grant will be dedicated to additional programs that highlight local female STEM role models and include visits to local industries to see engineering in action. The expansion of programs that reach young women in STEM and provide authentic and meaningful interactions with female role-models in engineering fields seeks to further dismantle gender stereotypes and develop female interest in engineering.
In 2017-2018, Western Engineering Outreach reached 12,000+ youth, with 50% of those youth being female. This grant will go a long way to support these programs and ensure future diversity in engineering.