Paul Schmidt receives Award of Recognition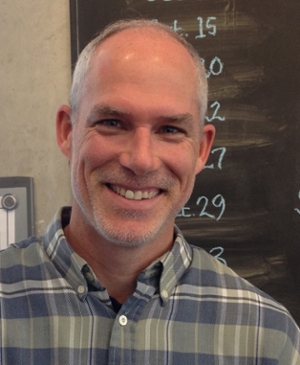 Western Engineering News | June 5, 2017
The Engineering Award of Recognition is presented annually to individuals or teams who have made an exceptional contribution in the past year to help further the academic, research and innovation, public service and administration missions of the faculty.

Paul Schmidt, Associate Director, Writing Support Center at Western, is one of the recipients of this year's award.  Described by his peers as a passionate teacher with enormous dedication, he is a regular contributor to a range of programs delivered by the Teaching Support Centre, and works closely with many academic programs across campus to enrich writing offerings in the curriculum.  In addition to teaching the Engineering Communications course, he actively trained Engineering graduate students in Western's Master Teaching Program in which graduate students learn effective teaching methods.

"He is a role model with his tireless enthusiasm to help our faculty, which goes far beyond what his job entails," said Ajay Ray, Professor and Chair, Chemical and Biochemical Engineering Department. "His contribution to all of us needs recognition."

Colleagues describe Schmidt as an outstanding leader who consistently provides innovative solutions to challenges and has the ability to get things done.  With thirteen years as an employee at Western under his belt, Schmidt has encountered many STEM oriented students who may not have a clear understanding of the importance of communications.

"I loved working with students from different faculties who each had different writing styles and different writing concerns," he explained.  "I'm not a rocket scientist but I loved the thought of helping actual rocket scientists get their research published. Receiving this award helps validate the importance of communications and is a tremendous honour.  Thank you to my peers who nominated me and to the Faculty of Engineering. "

Schmidt is recognized for fostering Western's core values of integrity, respect and commitment to service and will receive the Engineering Award of Recognition at the Western Engineering Faculty and Staff Awards Lunch on June 13.