Engaging the public on micro grids and integration of renewable energy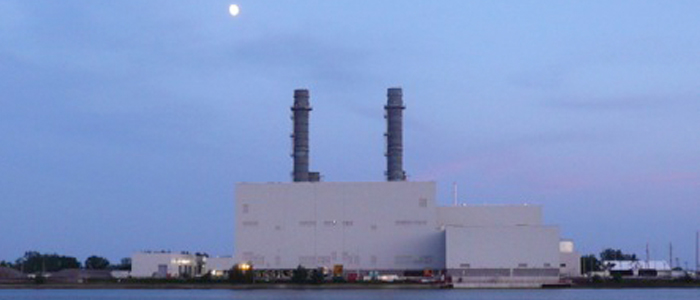 Western Engineering News | January 13, 2015

Professor Jin Jiang and PhD candidate Dennis Michaelson, of the Department of Electrical and Computer Engineering, recently gave a presentation to committee members and the general public at the Community Ecological Committee of the Portlands Energy Centre in Toronto.
The presentation covered existing power systems, concept of microgrids, and integration of renewable energy resources. Jiang and Michaelson also provided the audience with an overview of the research work at Western University's Distributed Generation Laboratory.
Microgrids are an alternative way of structuring the power distribution system, which can improve reliability and increase the penetration of renewable energy resources into the grid.
"In addition to our research work we welcome opportunities such as this to introduce emerging concepts to industry and communities," said Jiang. "We look for ways to engage in discussions to see how these new ideas can re-shape the future of the electric system in Ontario."
The Community Ecological Committee of the Portlands Energy Centre is an advisory group that was formed to reach out to the community on matters of mutual interest in the areas of ecological sustainability, including education on energy issues.
"The local community has an interest in community-based energy," explained Dave Hardy of Hardy Stevenson and Associates Limited. "The presentation by Dr. Jiang and Mr. Michaelson on micro-grids and energy integration was very positively received by community members."
Curtis Mahoney, general manager of the Portlands Energy Centre added, "with the presentation, we had the opportunity to hear from academics who have conducted research in a field which is very much a topic of discussion and concern within the community. These insights were communicated in a practical and conceivable manner and created interesting dialog amongst those in attendance."
The Portlands Energy Centre (PEC) is a natural gas fired power plant on the shore of Lake Ontario that provides up to 25 per cent of Toronto's electricity requirements during peak periods and is a leader in community engagement and on-site sustainability initiatives. Hardy Stevenson and Associates Limited provides community relations, sustainability planning, and facilitation services to the PEC.
Jiang's Distributed Generation Laboratory in the Faculty of Engineering at Western University houses a team of researchers who develop innovative instrumentation and control technologies to improve the integration of renewable energy into the power system.