Students take flight and blog about summer international experiences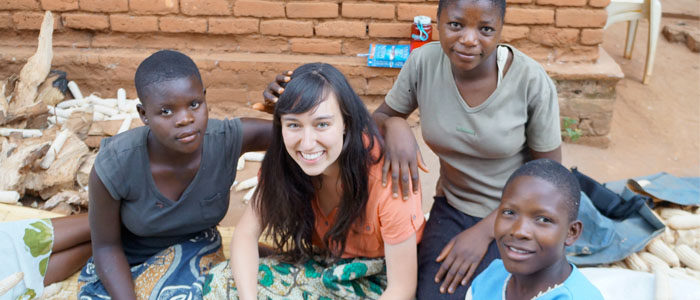 Western Engineering News | June 11, 2014
Twenty-three Western Engineering undergraduate students are traveling the world this summer and fall as part of their engineering education at Western.
Students are traveling to locations such as Africa, Australia, China, France and more. Some students are traveling through Western's Exchange Programs, while others are participating in research opportunities, volunteer opportunities and/or other Western Engineering international opportunities. Click here for a full list of international learning opportunities.
The following students will be blogging on the "What WE have to say" blog about their experiences:
Alexandra Huynh Do will be at Zhejiang University in Hangzhou, China, June 8-Sept. 5 working on a biodegradable hydro-gel research project.
Julian Smith will be at East China University of Science and Technology in Shanghai, China, May 5-July 31 to participate in a research project on spectroscopy characterization of industrial catalysts.
Joshua Berza will be at Tianjin University in Tianjin, China May 2-Aug. 1, to work on a research project involving synthesis/characterization of Ti02 and cellulose acetate membrane and their applications in wastewater treatment.
Nicole Foster will be at Zhejiang University of Technology in Hangzhou, China, May 2-Aug. 10 to participate in a research project on the biodegration of chlorinated organic pollutions in sequencing bath phytolized reactors.
Nathan Gonsalves and Matthew Rimmelzwaan will be in Africa May 5-Aug. 6 at Zoomlion Ghana Ltd.
Jason Gharibo will be in Germany and Austria May 17-Aug. 17 to study a German language course and international business at the University of Stuttgart in Germany, as well as traveling through Europe.
As well, Tara Tabatabai is in Ghana though the Engineers without Borders (EWB) Junior Fellowship Program to work with VOTO Mobile, one of EWB African Ventures. VOTO Mobile uses voice and SMS messaging to improve communication between the people of Ghana and the NGOs serving them. The web-based platform allows for surveying, call handling and messaging, and it is working to remove barriers in communication. Follow Tara's journey on her blog, Going, Going, Ghana.
Follow the students' experiences this summer on the "What WE have to say" blog.