Mequanint honoured for bridging chemical engineering and medicine
Western Engineering News | Sept. 19, 2014
By Jason Teakle
Kibret Mequanint was honoured for his work applying chemical engineering principles to medicine.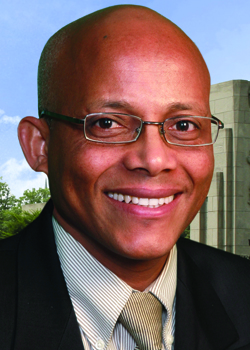 Mequanint, professor and acting chair of the Department of Chemical and Biochemical Engineering, is the recipient of the 2014 Bikila Awards' Professional Excellence Award.
The mission of Bikila Award is to foster academic, professional and business excellence and promote volunteerism among persons of Ethiopian origin, primarily through award and recognition.
Mequanint will be presented with the prestigious award during the Celebrating Excellence 2014 Bikila Award Ceremony and Dinner Gala at Daniels Spectrum in Toronto on Sept. 27.