Margaritis inducted Fellow of the Canadian Academy of Engineering
Western Engineering News | June 30, 2014
Argyrios (Gerry) Margaritis, professor of the Department of Chemical and Biochemical Engineering, has been inducted a Fellow of the Canadian Academy of Engineering (CAE).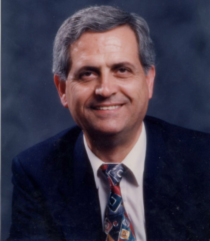 The ceremony took place on June 26 in St. John's, in conjunction with the 2014 Annual General Meeting and Symposium. Margaritis is one of 49 new Fellows and two new Honorary Fellows.
Margaritis was honoured for his significant research contributions in biochemical engineering, biotechnology, and the emerging area of nanotechnology. He is a world-renowned expert in the areas of bioprocess and novel bioreactor design, biofuels production from renewable raw materials, biopolymers and their applications in the biopharmaceutical industry, including biomedical applications.
He played an important role with Professional Engineers Ontario in promoting the emerging new engineering disciplines: Bioengineering, Nanotechnology and Molecular Engineering. He has been recognized by the Ontario Professional Engineers Engineering Medal in Research & Development, and for his service to the profession: Officer, Order of Honour, Volunteer Service Award, 25 Year Service Award, and Fellow of Engineers Canada.
CAE is the national institution through which Canada's most distinguished and experienced engineers provide strategic advice on matters of critical importance to Canada. Members of the CAE are nominated and elected by their peers to honorary Fellowships, in view of their distinguished achievements and career-long service to the engineering profession.