Bassi elected CSChE president
Western Engineering News | November 10, 2014
By Jason Teakle
Amarjeet Bassi has been elected president of The Canadian Society for Chemical Engineering (CSChE), the organization that represents chemical engineering students and those who work in industry, academia and government from coast to coast.
Bassi, a professor in Chemical and Biochemical Engineering, was elected president of CSChE for 2014-2015 during its annual general meeting held in Niagara Falls on Oct. 20.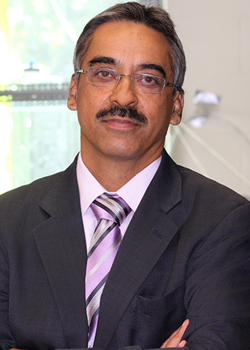 "I see this as an important role and an opportunity for myself to contribute positively to the chemical engineering profession in Canada," said Bassi.
As president, Bassi will work closely with the society's local sections, student chapters, subject divisions, industry professionals and academics.
One of the important tasks being undertaken by the CSChE is the development of national process safety management standards for the chemical engineering sector. Bassi hopes to continue working on this initiative during the coming year.