Western Engineering Alumni & Friends Wind Wizard Cocktail Reception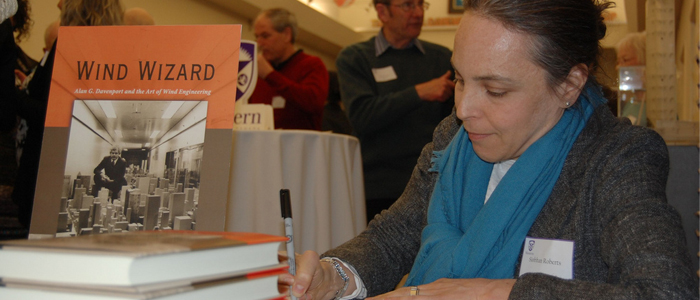 Western Engineering News | March 21, 2013
More than 70 alumni and friends joined Andrew Hrymak, Dean of the Faculty of Engineering, on March 21, 2013 as we celebrated the history of the Boundary Layer Wind Tunnel Laboratory (BLWTL) and the new book, Wind Wizard: Alan G. Davenport and the Art of Wind Engineering by Siobhan Roberts.

At the cocktail reception, guests had the opportunity to hear Roberts read excerpts from book, tour the wind tunnel, and mingle with wind tunnel alumni, faculty, staff and students.

Guests also toured the WindEEE (Wind Engineering, Energy and Environment) Dome at the Advanced Manufacturing Park.