Computer Engineering student Taylor Standring elected as CFES' Ontario Ambassador
By Agnes Chick | February 25, 2013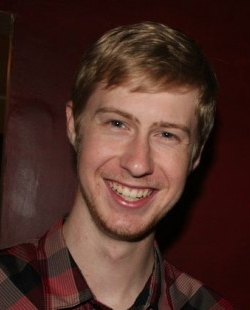 Taylor Standring, fourth-year student in Computer Engineering, was recently elected as the Ontario Ambassador to the Canadian Federation of Engineering Students (CFES).
In his newly appointed position, Standring's main responsibility will be to liaise between the CFES and Ontario engineering schools, including the Engineering School Society Council of Ontario. Standring will represent the province at the Ontario Engineering Competition (OEC) Advisory Board for the CFES, reporting between these organizations.
The role of the OEC Advisory Board is to oversee the regulations of the Ontario Engineering Competition, an annual event that gathers Ontario's top engineering students to compete in six categories including design, innovation and communication. The board approves and suggests specific competitions, and ensures the level of quality displayed at the event stays in high standing.
"As the Ontario representative, it will give me more experience in an external position dealing with other people," says Standring. "I'll have the chance to network with engineering students and professional engineers from all over Canada and the world, at conferences and while working on projects."
Born in Whitby, Ontario, Standring realized as soon as he stepped on campus that Western was the right place for him. Not only did he feel welcomed within the Western Engineering community, he was inspired by several family members who have graduated from Western, including his parents who are King's University College alumni.
The CFES is a national, bilingual organization that represents approximately 60,000 engineering students across Canada. Offering services ranging from leadership development conferences, to technical skill competitions, a national student magazine and other outreach efforts, the CFES aims to provide opportunities in support of an all-encompassing education for engineering students in Canada to become unparalleled professionals in their field.
For more information, please visit http://cfes.ca/