Margaritis appointed Associate Editor, Canadian Journal of Chemical Engineering
Western Engineering News | March 11, 2013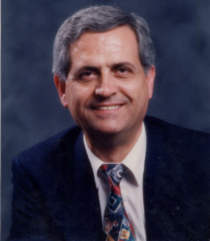 Western biochemical engineering professor Argyrios Margaritis has been appointed Associate Editor of the internationally renowned, Canadian Journal of Chemical Engineering.
In his role as Associate Editor, Margaritis will be responsible for submitted papers in the areas of Biochemical Engineering and Biotechnology.
A world-renowned expert in biochemical engineering, Margaritis' expertise focuses on renewable biofuels areas, bioethanol, biobutanol and biohydrogen derived from renewable raw materials, such as, waste agricultural lignocellulosics, municipal solid waste and new sugar crops that do not compete with the food supply chain.
The Canadian Journal of Chemical Engineering is published on behalf of The Canadian Society for Chemical Engineering (CSChE) which is the national technical association representing the field of chemical engineering and the interests of chemical engineers in industry, academia and government.