Consulting Projects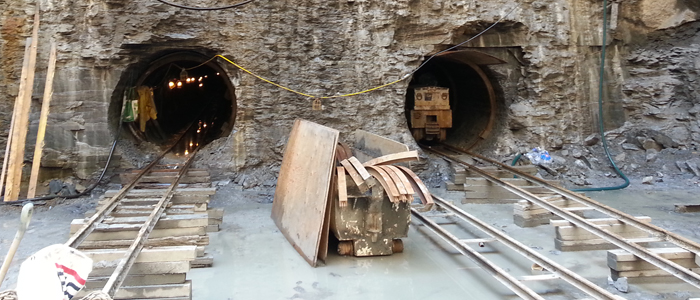 Served as specialist consultant in many (> 150) major difficult projects both in Canada and abroad. Examples of major projects include:
Investigation, analysis, design and construction monitoring of Billy Bishop Tunnel (Toronto Island Airport).
Investigation, evaluation of stress conditions and rock parameters for the design of the 14.4 m Niagara Tunnel in swelling Queenston shale.
Design and performance evaluation of the intake and discharge tunnels for Darlington Nuclear Power Plant.
Design of rock excavation and support for the foundation of Scotia Plaza (70 stories) in Toronto.
Analysis of the large deformation in the deep excavation for the Bow, Calgary.
Design of tunnels for water supply work under the Toronto Skydome Stadium and geotechnical design for foundations of the retractable roof (now Rogers Centre).
Evaluation of construction performance of a 24 km tunnel through the Andes Mountains in Venezuela in rocks having high elasto-plastic time dependent deformation.
Evaluation of interface strength of concrete dam and rock foundation for 50 dams including those of the St. Lawrence and Ottawa River systems.
Evaluation of engineered barriers for high level radioactive nuclear waste for deep geological proposal.
Design of tunnels for the Rapid Transit system in Ankara, Turkey.
Stability of high slopes in residual soils in Hong Kong and remedial measures to increase stability.
Investigation of swelling behaviour of rocks from tunnels in USA, South America and Qatar.
Tunnel liner evaluation of Yonge and University lines for Toronto Transit Commission and long-term remedial measures.