Dr. Lauren Flynn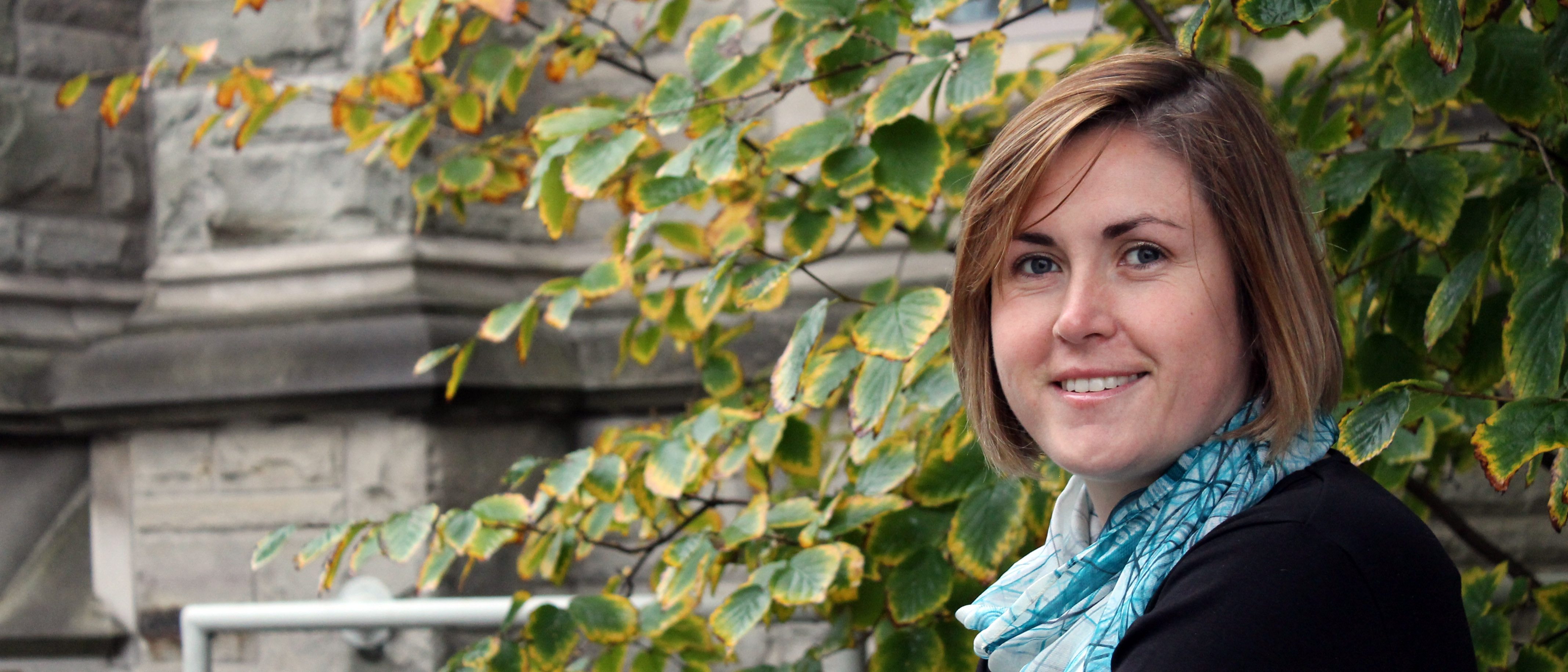 Dr. Lauren Flynn, Associate Professor in the Faculty of Engineering at Western, describes herself as an engineer at heart.  "I love to design and solve problems," she explained. "But biology has always been my passion."

At Western, Flynn was given the opportunity to explore all of her interests by working as an Associate Professor, with a joint appointment in the Department of Chemical & Biochemical Engineering, Western Engineering and the Department of Anatomy and Cell Biology, Schulich School of Medicine & Dentistry.

"My research is highly interdisciplinary," she explained.   "It spans from engineering design and biomaterials development to applied cell biology.  The opportunity to be in both faculties is a great fit for my research."

Flynn's research involves tissue engineering and regenerative medicine.  "We are developing new cell based regenerative strategies to promote wound healing." she said.  The research in Flynn's lab is focused on the application of adipose-derived stem cells (ASCs) in new cell-based therapeutic strategies for soft tissue augmentation, therapeutic angiogenesis, and musculoskeletal regeneration.

As an undergraduate student, Flynn was drawn to biology and the applied nature of engineering.  She specialized in the biomedical option which allowed her to combine these two passions.  "I became involved in research as an undergrad," she remembered.  "I loved research and I loved the idea of teaching and mentorship."  Even then, she knew her path would lead her to a PhD and a career as a professor.

"Here [at Western], I am able to work with people who have a lot of complementary expertise in engineering and biology and expand our directions in some exciting new areas," said Flynn.  Within a short time of being at Western, Flynn has secured three major operating grants.  She credits her success to Western's research intensive environment and the new collaborations she was able to build.  "We're working with cutting edge imaging and proteomics," she said.  "Coming to Western has really elevated my research program to the next level."

Apart from research, Flynn is captivated by the beauty of the campus and the city of London itself.  "I would rank it as the most beautiful campus in Ontario," she said.  "When you're driving across the bridge, seeing the clock tower, you know you're in an academic environment. There's so much greenspace and the limestone buildings are beautiful."

Flynn has created an admirable balance between what she calls 'the science and the social'. "Everyone tends to be very supportive, from the staff, to the students to the faculty," she explained.  "There really is this sense of community."

This community pools over into her off campus experience as well. Flynn has settled into a warm and welcoming neighbourhood near the university with access to amenities which are normally associated with bigger cities.  "We can walk downtown, to restaurants, the river path," said Flynn.  "It really is a beautiful neighbourhood."

Within the Faculty of Engineering, Dr. Lauren Flynn teaches CBE 2290 – Fundamentals of Biochemical and Environmental Engineering and CBE 9245 – Cellular Bioengineering.  For more information on Dr. Flynn click here.