Go CODE Girl at Western University
What is Go CODE Girl?
Go CODE Girl provides an exciting opportunity for girls, including all who identify as female, in grades 7-11 across Ontario to learn about the exciting world of coding and software development and discover opportunities in computing and engineering fields.
Why is this necessary?
Today, software forms the backbone of our interconnected and digital world. This includes everything from smart machines, to our communication systems to the cars we drive. Coding is the ability to read and write in a language that a computer can understand so that you can instruct a computer how to perform complex tasks. Learning to code can lead to increased digital confidence, a different way of thinking about problems and the ability to understand and use technology to help develop creative solutions in almost any discipline.
Go CODE Girl will educate, inspire and equip girls with the digital skills, confidence, and resources needed to pursue an education in technology, computing, and engineering. Careers in technology, computing, and engineering are the fastest growing industry.
2022 Virtual Go CODE Girl at Western Engineering
Western Engineering Outreach is looking forward to welcoming young women in Grades 7-11 to our eighth Go CODE Girl event.
2022 Event date: March 5, 2022.  
Registration is now open. Visit the ONWiE website to register. 
2022 Virtual Event Agenda
This year's event will be held virtually through a secure Zoom session. Please see below for the event details. 
All participants will choose which activity they would like to complete: Fractal JavaScript Trees or Micro:bit Pianos. To choose your preference please fill out the attached form. 
2022 Parental Consent Form
2022 Go CODE Girl Consent Form
2022 Keynote Speaker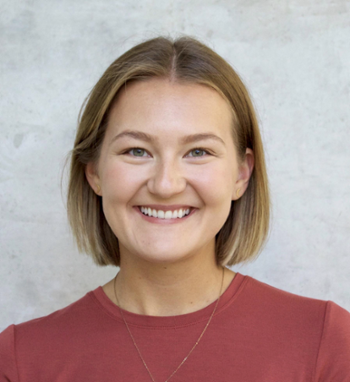 Sarah Whelan - BESc in Software 2019, Master of Global Affairs Candiate 2023
After completing her undergraduate degree in Software Engineering at Western University in 2019, Sarah moved to Toronto to work in the technology startup scene. Working as a software developer in realms including blockchain, quantum computing, and materials design, she was exposed to the ways in which technology is used to spur creativity and innovation—but is often thought of as a panacea for solving the world's problems. This realization, paired with the reckoning of the inequities produced by the socio-political structures we live within and the acknowledgement of the impending crisis of global climate change, led Sarah to start her Masters in Global Affairs at the Munk School of Global Affairs & Public Policy at the University of Toronto. At Munk, she is exploring intersectional perspectives to global development through a feminist lens, critically examining the ways in which technology is applied and how we can think of innovation as a means to moving our world forward (equitably and sustainably!), and developing an understanding of the international policy landscape. Outside of school and work, Sarah enjoys reading, baking, astronomy, and cycling around the city. 
---
Photos from 2020 Go CODE Girl 
Having trouble viewing this slideshow? Click here.