Go ENG Girl at Western University
What is Go ENG Girl?
Go ENG Girl is an exciting opportunity for Grade 7-10 girls to learn about the wonderful world of engineering: "A Caring Profession." 
Participants are able to learn from female professionals, academics and students as well as enjoy fun, hands-on activities, informative parents' sessions and engineering student exhibits. Last year's event saw Western Engineering welcome over 110 Grade 7-10 girls and their families to the exciting career of engineering.
This year will look a bit different with the entire event moving online; however, we are working on a variety of ways to ensure that participants still get the same great experience.
2020 Go ENG Girl 
Go ENG Girl goes ONLINE - October 3, 2020.
Registration will open August 26, 2020. To register please visit the ONWiE website. Email us at discover@uwo.ca to get added to our mailing list for this sell-out event. 
Event Agendas
Meet our 2020 Keynote Presentator: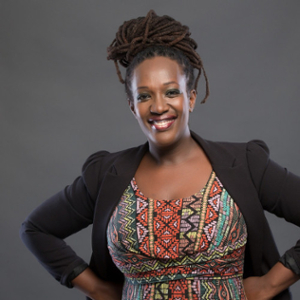 Charity Kabango, Director & Co-Founder, Entrepreneurial Solutions Partners, LCC (ESP)
Charity Kabango is the Director and co-founder of Entrepreneurial Solutions Partners (ESP). Raised in Canada, Charity has always maintain a connection to her native country of Rwanda. With a background in electrical engineering, internal development and public policy she brings a wide range of experiences to her work.
In 2011, Charity co-founded ESP, a boutique advisory and investment firm focused on enabling entrepreneurs in Africa. ESP works directly with entrepreneurs through a range of offerings (incubators, accelerators, business plan competitions, etc.) all while providing targeted strategy consulting services to governments, donor partners and other institutions to enable the ecosystem where entrepreneurs operate. Western Engineering is excited to have Charity share her experiences and passion at this year's Go ENG Girl.    
2019 Go ENG Girl Highlights
Curious what one of our Go ENG Girl events looks like? View photos from our 2019 Go ENG Girl. This year will look a little bit different, but we are looking forward to bringing you the same level of excitement and passion for engineering. Hope to see you there!