Go CODE Girl at Western University
What is Go CODE Girl?
Go CODE Girl provides an exciting opportunity for girls in grades 7-11 across Ontario to learn about the exciting world of coding and software development and discover opportunities in computing and engineering fields.
Why is this necessary?
Today, software forms the backbone of our interconnected and digital world. This includes everything from smart machines, to our communication systems to the cars we drive. Coding is the ability to read and write in a language that a computer can understand so that you can instruct a computer how to perform complex tasks. Learning to code can lead to increased digital confidence, a different way of thinking about problems and the ability to understand and use technology to help develop creative solutions in almost any discipline.
Go CODE Girl will educate, inspire and equip girls with the digital skills, confidence, and resources needed to pursue an education in technology, computing, and engineering. Careers in technology, computing, and engineering are the fastest growing industry.
2020 Go CODE Girl at Western Engineering
Western Engineering Outreach is looking forward to welcoming young women in Grades 7-11 to our fifth Go CODE Girl event. 
2020 Event date: March 7, 2020. 
Registration is Now CLOSED!
2020 Event Agenda
Keynote Speaker
Samantha Campbell, Year Software Engineering Student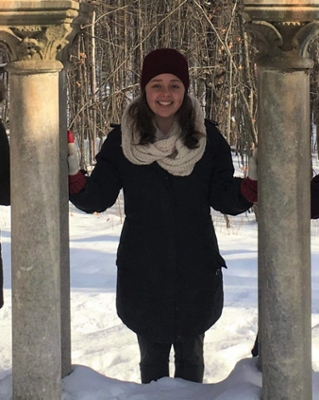 Meet Samantha: Starting in May 2018 I spent 16 months in Ottawa on an internship working as a data engineer and data scientist. I returned to school in September to start my final year in Software Engineering at Western University. Through my time at Western I worked as program coordinator at Western Engineering Outreach and am thrilled to share my experiences at Go Code Girl this year.
---
Photos from 2020 Go CODE Girl 
Having trouble viewing this slideshow? Click here.