Q&A with Joshua Karbi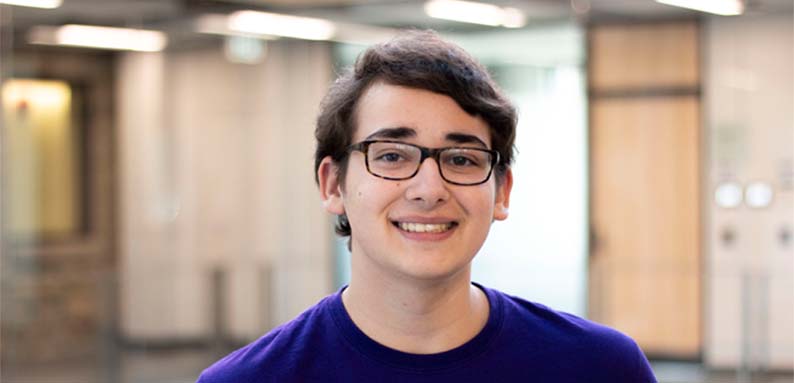 The opportunity to complete a combined degree with the Ivey School of Business and Western Engineering is extremely unique amongst Canadian Universities.
Joshua Karbi
Fifth year Computer Engineering and Ivey HBA
Joshua is a student ambassador here to answer your questions. Click here to contact Joshua.
Why did you choose Computer Engineering? 
When I was in high school, I was lucky enough to be a part of my school's Robotics Team which competed in the FIRST (2016) and VEX (2017) Robotics Competitions. Through my involvement in the club, I realized that I loved working with technology and creating new things. Also, I really enjoyed the math, physics, and computer science courses that I took in high school. Considering all of this, choosing engineering as my area of study was a natural decision.
When it came time to choose my specific discipline within engineering, I chose Computer Engineering (with a Software Systems option) because by that time I knew I wanted to learn more about the design of computer hardware and software.
Why Western Engineering?
There were a number of reasons why I chose to study at Western Engineering. For one, Western's common first-year program attracted me because I was not sure which discipline of engineering I wanted to enter. Also, both of my older sisters had studied at Western and they had told me that Western offers the perfect mix of social activities and amazing academic programs. On top of this, I have always had an interest in business. The opportunity to complete a dual-degree with the Ivey School of Business and Western Engineering is extremely unique amongst Canadian universities. Therefore after I was offered conditional admission into the Ivey HBA program, I knew I would be accepting Western Engineering's offer of admission.  
Can you talk about your extracurricular activities at Western?
Outside of my involvement with Western Engineering Ambassadors, I'm part of the software group within the Western Engineering Mars Rover team (WE Mars). I'm currently writing software to interface with a variety of sensors on the rover, and send related data back to a control station. I'm also a Learning Peer at the PAL (Peer Assisted Learning) Centre in Western's Student Services Building, where I help first year students with their Physics and Calculus course-work.
What was your orientation week experience like as a first-year student?
Orientation Week was awesome, especially for engineering students. All of us were welcomed into the tight-knit community of Western Engineering through activities such as Closing Ceremonies on UC Hill. I was able to meet people from different backgrounds, and ask the Engineering Sophs any questions I had about my upcoming classes.
How do you manage school-related stress?
I have found that the best way to manage school-related stress is to stay organized. As things come up, I write down in my agenda what I need to work on or study for, and how long I have to do so. Also, I think I am able to reduce the amount of stress I experience by giving myself some time to watch TV, and grab lunch with friends.